Bardzo spodobało mi się ostatnie tegoroczne wyzwanie kartkowe na DCM. Stanowi ono połączenie czterech najpopularniejszych wyzwań z ostatniego roku, czyli wymaga wykorzystania w kartce przynajmniej jednej z czterech rzeczy (ja użyłam wszystkich, a co): guzików, wstążek, ramek i ręcznie wycinanych elementów. Postanowiłam połączyć przyjemne (udział w wyzwaniu) z pożytecznym (zrobienie potrzebnych kartek) i wymyśliłam dwie kwadratowe karteczki.
Pierwsza to takie trochę emo 😉 . Najbardziej jestem dumna z ramki z tektury falistej.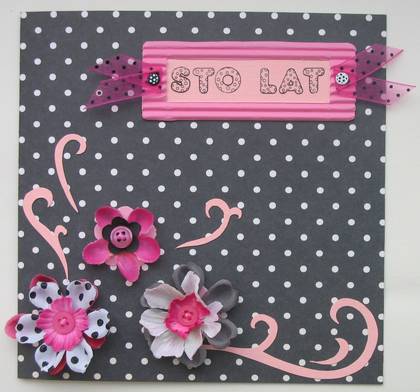 Druga też miała być groszkowa, ale po kawałku mi się zmieniała koncepcja i w końcu wyszło coś zupełnie innego niż planowałam. Często mi się to zdarza.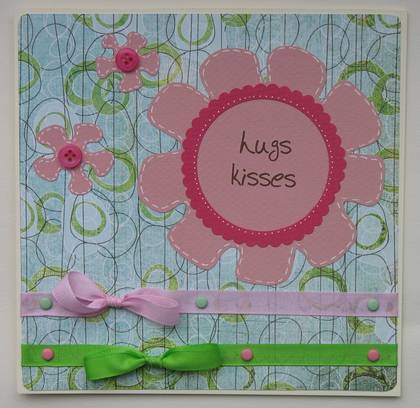 I love last DCM dare, contains most favourite dares of 2007: 'buttons', 'ribbons', …'and cut' and 'frames'. I've made two square cards with all this elements (there are buttons, ribbons, frames and handcut swirls and flowers). But I'm most proud with the pink frame on the first one.