Skoro już zrobiłam tę nudną okładkę, to kolejnym krokiem jest uzupełnienie jej zawartości. Mam jeszcze parę zdjęć Hani z różnych okazji z ostatniej jesieni-zimy, więc sobie kronikuję.
Ustka, listopad 2008, spacer z dziadkami.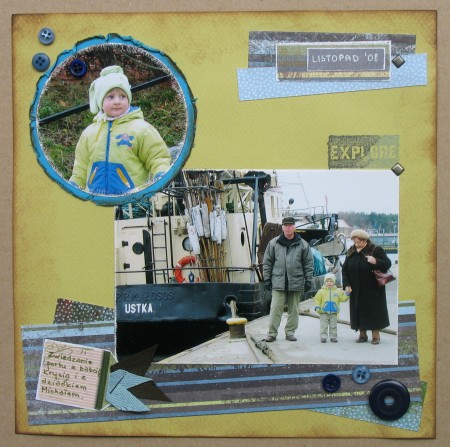 Drugie zdjęcie pochodzi z zamierzchłych czasów, przedstawia mnie na latarni morskiej w Ustce w wiejącym wietrze, a wyciągnęłam je z albumu na potrzeby Book of me – bo Ustka to jest Miejsce, Do Którego Lubię Wracać. Na skrapie napisane, dlaczego.