Kolejne maleństwo (10×10 cm) w zieleni, z przygotowanym miejscem na fotki. Zainspirowało mnie to tekturowe drzewko Maya Road i wewnątrz też poleciałam drzewkowo.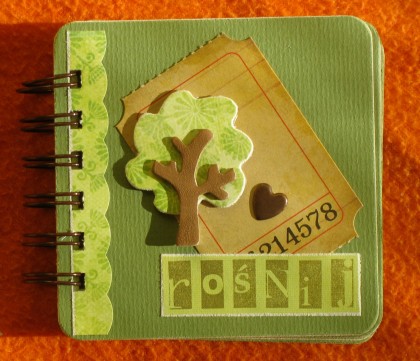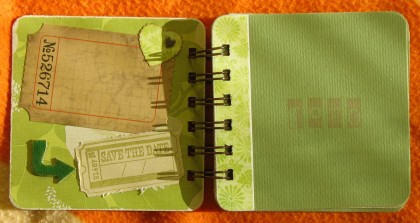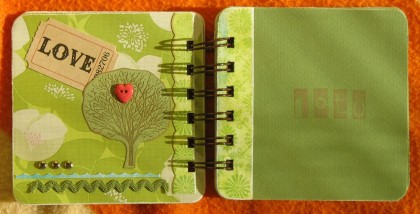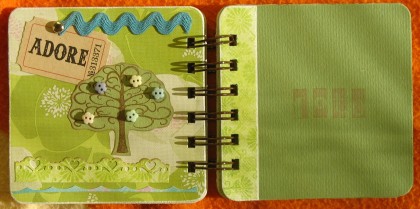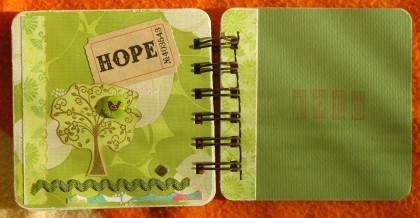 Na pokazanie czeka jeszcze jeden album, trochę większy i ptaszkowy, to już niedługo.
I na razie nie robię nic nowego, bo dzieci chore, ja niewyspana i chrzciny w niedzielę. Za to leżąc na łóżku czytam sobie "Miłość nad rozlewiskiem" i macham Zuzi grzechotką przed nosem.