Muszę zrobić sobie nowe pudełko na mini albumy, bo w tym co mam właśnie skończyło się miejsce. A ostatni albumik, który się zmieścił, to ten: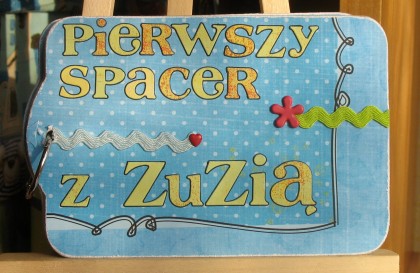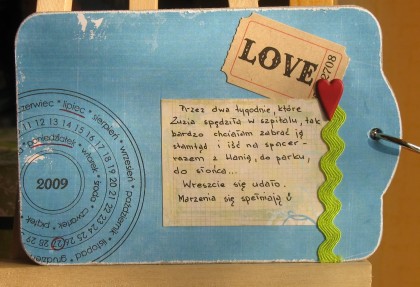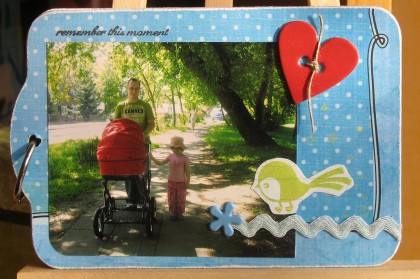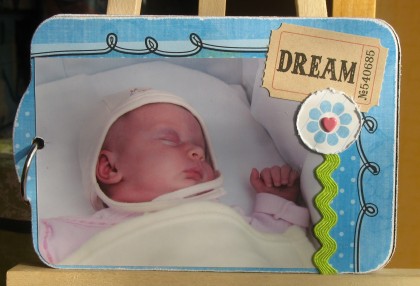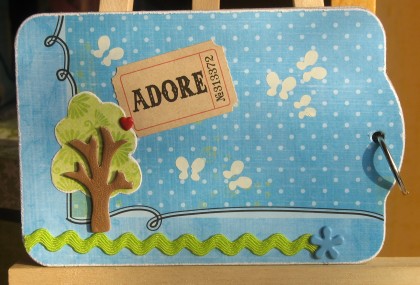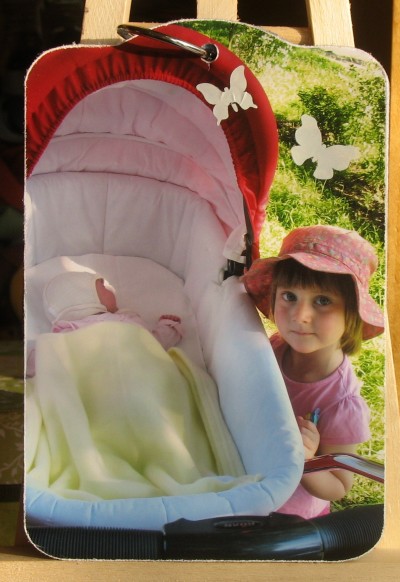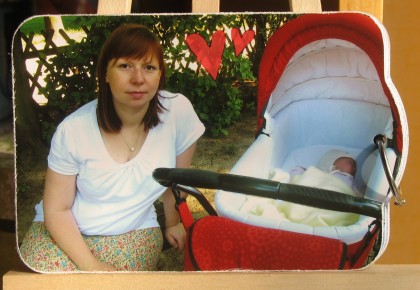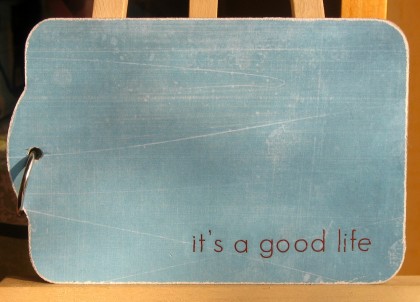 Baza to tagi ze Skrapińca (10×15 cm), oklejone niebieskim papierem Fancy Pants – The Daily Grind. Dodatki bardzo różne – rub onsy, tekturowe kształty, ćwieki, karteczki, stemple, moje ulubione zygzakowe wstążeczki.
A najbardziej mi się podoba ostatnia strona. Kwintesencja Toresowości.