W zasadzie to używam głównie kalendarza nabiurkowego (a od trzech lat mam przyjemność korzystać z projektów Pasiakowej (aktualny do pobrania i wydruku dostępny TUTAJ)), bo mam go przed oczami i widzę, co zapisałam. O kalendarzu włożonym do torebki natychmiast zapominam i nic nie zapisuję, bo nie mam nawyku. Niemniej jednak uważam, że pożytecznie jest mieć kalendarz pod ręką, więc sobie jeden przystosowałam do użytkowania. Przystosowanie polegało na poprawieniu okładki, bo oryginalna mi się nie podobała (nie lubię Audrey Hepburn i już), a że naszło mnie na romantyczne klimaty, to użyłam Uhakowego różanego papieru Winter Garden (o tego). I kalendarz zgłaszam na Uhakowe wyzwanie: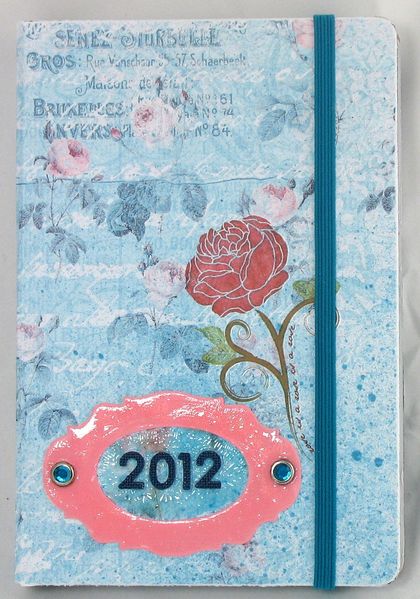 Ramka wymediowana wygląda tak: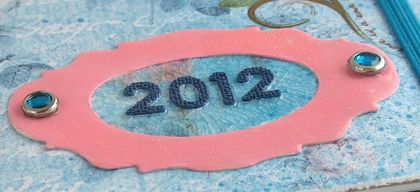 A skoro jest ramka, to zgłaszam kalendarzyk również do wyzwania na blogu Rapakivi.