Kolor craftowy to jest kolor szarego papieru, który, jak wiadomo, nie jest szary, tylko taki buro-brązowy. Do craftowania w stylu śmieciowym nadaje się idealnie, a że u mnie śmieciowa faza wciąż trwa i zasoby craftowych papierów się powiększają – trzeba je więc od czasu do czasu wykorzystać, nawet jak wiosna i koloru się chce. Wobec tego dwa ostatnie lifty z zabaw Liftonoszkowych zrobiłam właśnie na buro, w mniejszym lub większym stopniu.
Pierwsza praca to lift bardzo dla mnie trudnego, geometrycznego skrapa Danielle (KLIK) – z geometryczności zostały trójkąty, reszta trochę przemieszana…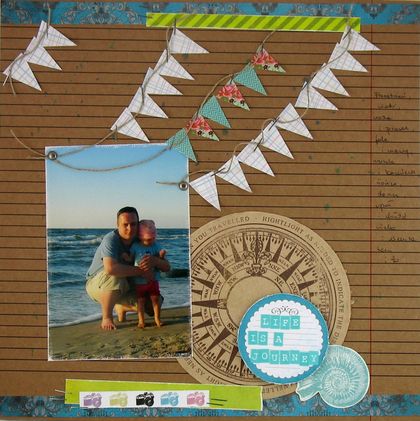 Większa wersja – KLIK.
Chciałam jeszcze bardziej buro, więc kolejny lift (tym razem pracy Anai – KLIK) już praktycznie całkiem bez koloru, a że ze stemplami – to od razu na wyzwanie stemplowe Anai na Skrapujacych Polkach: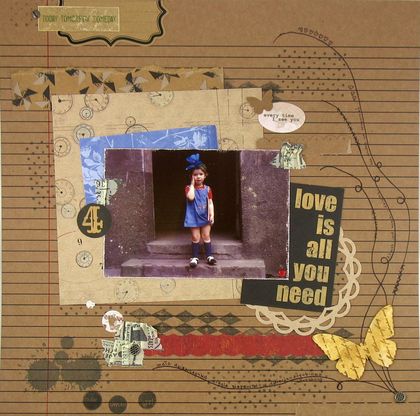 Większa wersja – KLIK.
Przy okazji stemplowania uznałam, że czas uporządkować stemple, bo kolekcja się rozrosła i porozłaziła – prace trwają 🙂