Dzięki Lejdi, która znowu zaanimowała zabawę, odbyła się właśnie druga edycja "15 rzeczy":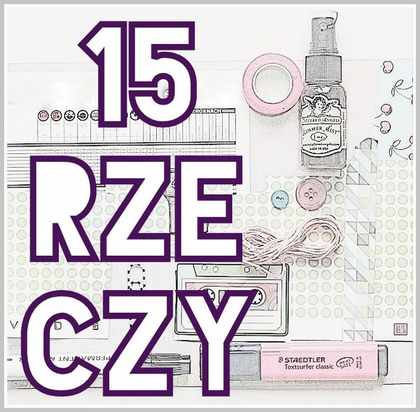 Dostałam i ja swoją paczuszkę z piętnastoma rzeczami, od Sagitty. Zaprawdę, powiadam Wam, nie wiecie, jak bardzo trudno jest upchnąć piętnaście różnych rzeczy na jednym skrapie! Oczywiście zapomniałam zrobić fotki zestawu, zanim go zużytkowałam, ale wszystkie elementy dość dobrze widać na pracy. Absolutnie wszystko, co tam jest, oprócz papieru bazowego i zdjęć, pochodzi z przesyłki (stempel też!).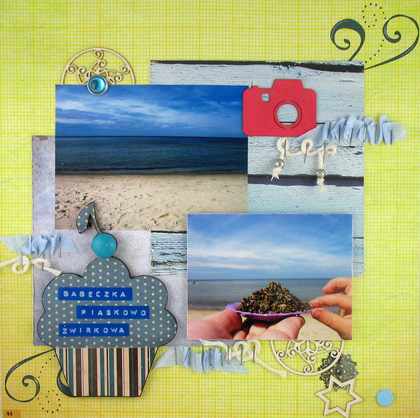 Babeczkę (drewniany kształt) dostałam już oklejoną papierkami, ta niebieska wisienka to pomalowany akrylówką, jak się domyślam, kaboszon 🙂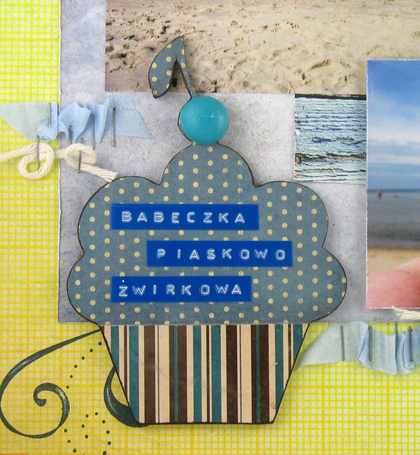 Poupychałam gdzie się dało tekturki i ćwieki: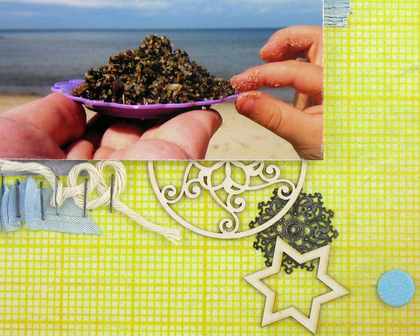 Oraz tasiemkę i sznurek: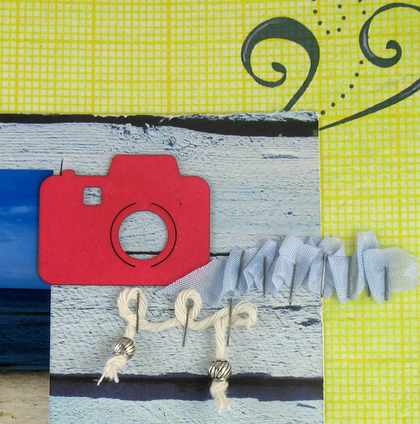 Większa wersja, gdyby ktoś chciał się przyjrzeć – TUTAJ. Aczkolwiek nie sądzę, żeby było się specjalnie czemu przyglądać, polotu to to nie ma żadnego, nie popisałam się.
Skromna przesyłka z piętnastoma rzeczami ode mnie poleciała do Ulietty, a wyglądała tak: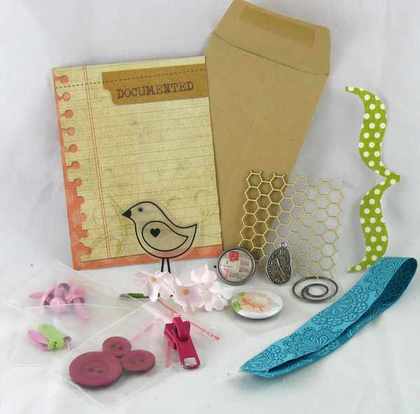 I zobaczcie, TUTAJ, jak pięknie Ulietta go wykorzystała 🙂