Zajrzałam na bloga do maj, a tam znalazłam odpowiedź na pytanie, którego nie zdążyłam jeszcze zadać publicznie, a które mnie od paru dni nachodziło, mianowicie: -Gdzie są jakieś fajne wyzwania z ATC? A jak znalazłam wyzwania, to natychmiast wzięłam udział, i w spokojną, śnieżną niedzielę powstał domeczek vintage (domeczek z kształtu, niekoniecznie z wyposażenia): pasuje do Fun with ATC (vintage) i do ArtGrupy ATC (domek):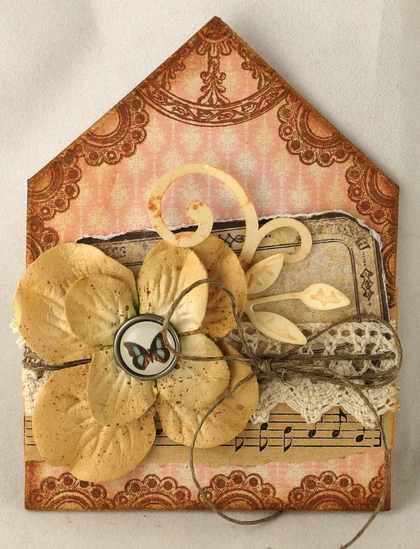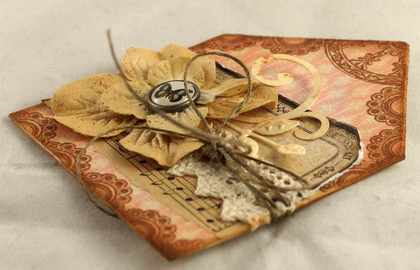 Ignorując zamieć na zewnątrz postanawiam rozwinąć skrzydła w wiosennej zieleni, również w towarzystwie ArtGrupy ATC: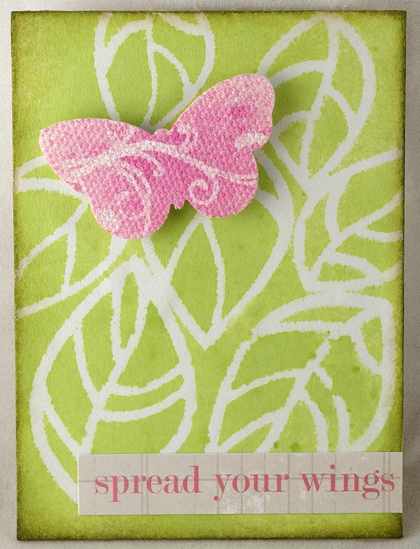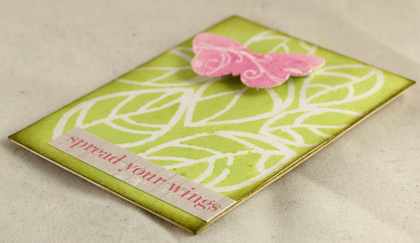 Tło powstało przypadkiem, podczas kolorowania glimmer mistem tekturowych listków do ślubnej kartki – zostawiłam, bo efekt był śliczny, i proszę, pięknie pasuje do wiosny.
I jeszcze zaległe ATC ze Skrapujących Polek – takie szaleństwo na moją miarę, trzy faliste linie…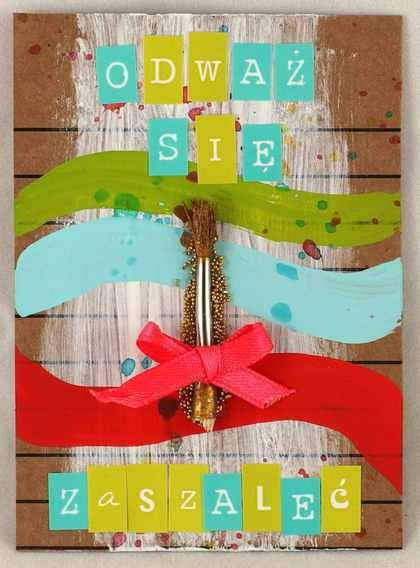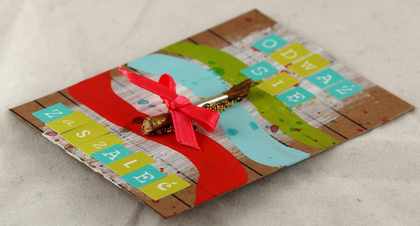 Z twórczych rzeczy zrobiłam dziś jeszcze kolaż z "Elle Decoration" i gulasz z łopatki, a z mniej twórczych – przeczytałam romans, ale strasznie drewniany.