Gdyby to jeszcze nie było całkiem jasne, to informuję niniejszym, że mój ulubiony kolor to zielony, a kształt – koło 😉 Wobec tego gdy w zabawie Journal52 pojawiło się wyzwanie, by stworzyć sobie pewne twórcze ograniczenia i wykonać pracę w jednym kolorze i z użyciem jednego prostego kształtu, ja wykonałam taką, jak poniżej: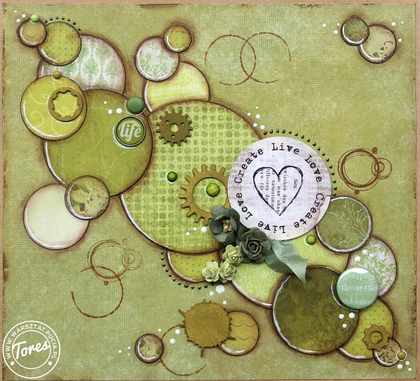 Wieksza fotka TUTAJ.
Różne tam sobie kółka powycinałam zielone, dodałam trochę tekturek i innych drobiazgów, również okrągłych: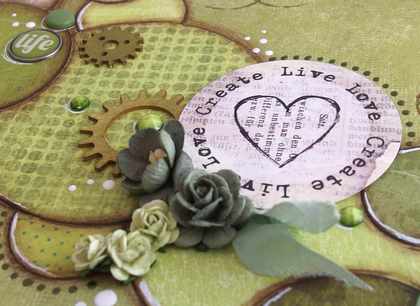 Bardzo przyjemnie się z zielenią pracuje. A jutro będą kółka niebieskie dla odmiany.
And becouse of color I'm linking it to Simon Says Stamp Challenge: Just a hint of clover…