Jakiś czas temu wpadły mi w oko żurnalowe prace Marty Lapkowskiej (Maremi), ze szczególnym uwzględnieniem wykorzystania w nich elementów nieco "dekupażowych", mianowicie obrazków z serwetek (tzn. nie wiem dokładnie, czy akurat serwetek Marta używa, ale tak to wygląda), i miałam wielką ochotę wypróbować tę metodę. I zrobiłam swoją próbną stronę na podstawie TEGO kursu.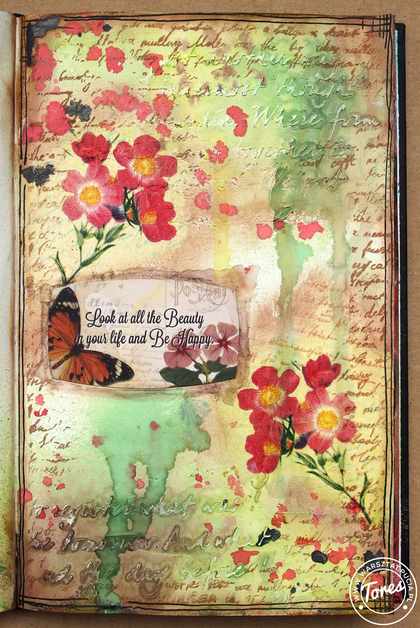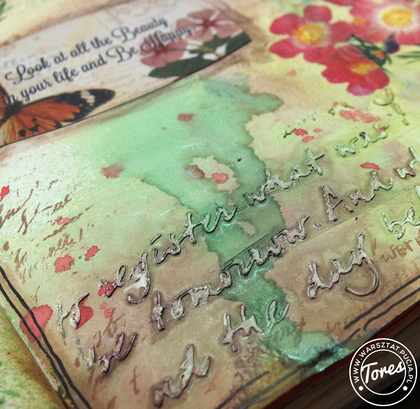 Większa wersja TUTAJ.
Efekt nie jest oszałamiąjący, ale to takie bardziej testowanie – teraz, jak już wiem jak to robić, będę to mogła wkomponować w bardziej "moje" prace, z lepszym, mam nadzieję, rezultatem.