Zacznę od tego, że na blogu sklepu ZieloneKoty.pl pojawił się właśnie napisany przeze mnie tekst o grudniowniku. Jest to taka próba odpowiedzi na podstawowe pytania: co to, po co to, jak i z czego + trochę przykładowych zdjęć. Może komuś się takie zestawienie przyda. Dla tych, co chcą spróbować, jest też lista tematów do wykorzystania w grudniowniku (można ją pobrać TUTAJ), ślicznie opracowana graficznie przez Anai. Zapraszam do przeczytania, będzie mi miło, jeśli dacie znać, czy tekst jest interesujący 🙂
A tutaj chciałam pokazać grudniownik, który zrobiłam w tym roku na warsztatach z Cynką. Album, który Cynka pokazywała jako wzór, był oczywiście daleko bardziej ozdobny (TUTAJ jej relacja z warsztatów i na zdjęciach widać, jak dziewczyny ozdabiały), ja, zgodnie z moim zwyczajem, dość mocno ograniczyłam dodatki – ewentualnie dodam coś jeszcze razem ze zdjęciami, bo bardziej lubię dopasowywać ozdoby do zdjęć, niż do pustych kart.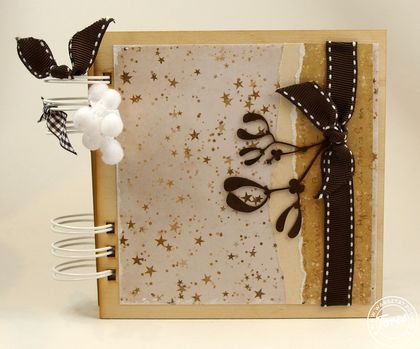 W każdym razie albumik jest mały (15×15), na każdej stronie jest dodatkowa klapka do przyklejenia fotografii, i generalnie jest to taki grudniownik w stylu "mała fotka i zero tekstu".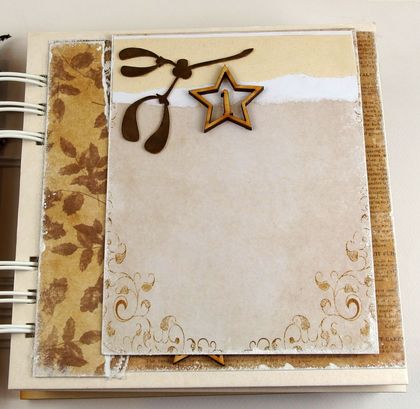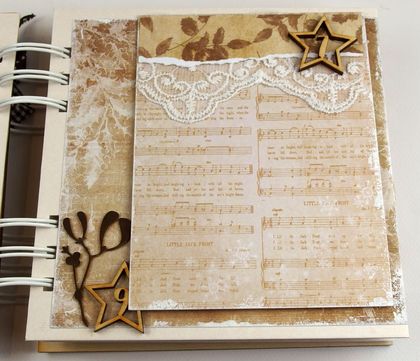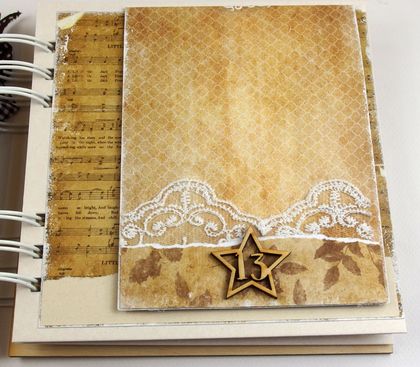 A jakie zdjęcia się tam w końcu znajdą, to się zobaczy w grudniu.