Na blogu Świata Pasji pojawiło się okropnie trudne wyzwanie z moodboardem – trudne dlatego, że ja w ogóle z moodboardów to nie bardzo umiem korzystać, a po drugie dlatego, że łączące kolor jaskrawożółty z kobaltowym/szafirowym niebieskim. O takie o:
Popatrzyłam na niego i zrezygnowałam bez walki, bo ja w ogóle nie mam nic w tym odcieniu niebieskiego, ale potem Kamila wrzuciła swoją pracę na to wyzwanie, i tak mi jakoś weszła na ambicję, no i trochę ułatwiła, że można inny odcień…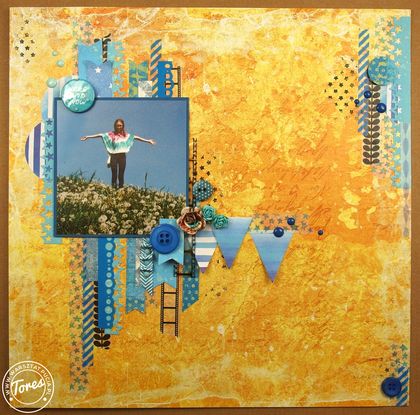 I okazało się, że jedną rzecz miałam w tym odcieniu – guzik! A wszystko inne jest inne.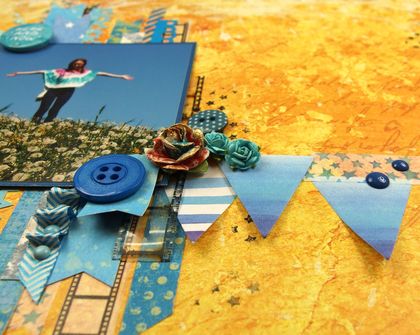 Ale jak widać, jak się chce, to można 😉