Scrap kwietniowy, z kwietniowym zdjęciem, powstał z lekkim poślizgiem, no nie zawsze się wszystko uda ogarnąć, a ten czas to już tak leci, że no wręcz niewiarygodne. Już jest 11 maja O_o
A powstał w ogóle z okazji Dnia Scrapbookingu na ScrapElektrowni, gdzie zrobiłam inspirację do wyzwania "Para za parą" – czyli dwie prace w różnej formie, ale spójnej stylistyce. U mnie było to LO i PL ze zdjęciami z naszej cudownej ScrapMocy w Porażynie.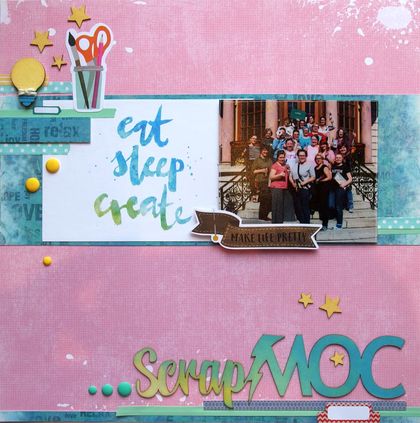 Rozkładówka project life ma niewiele elementów ozdobnych, bo chciałam umieścić tam głównie zdjęcia: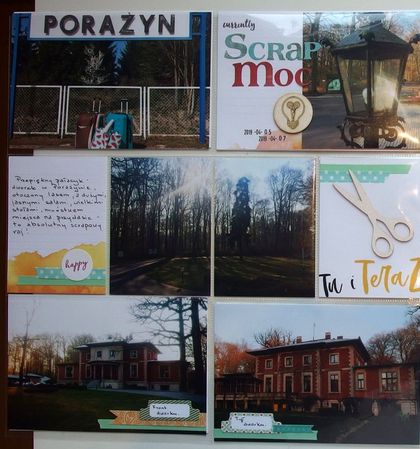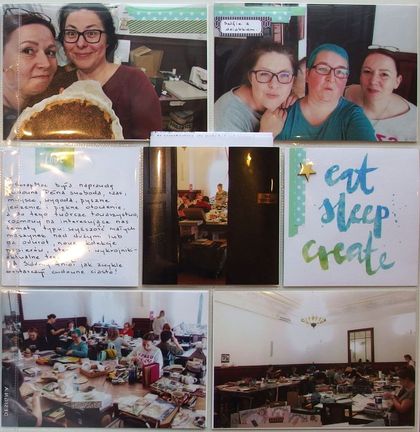 Natomiast z Dnia Scrapbookingu mam do pokazania jeszcze sporo innych prac, tylko jakoś ostatnio trudno mi się zabrać za publikację rzeczy na blogu. Może mi się uda ogarnąć i nadgonić.