Z bardzo starego albumu rodzinnego pochodzi takie oto zdjęcie: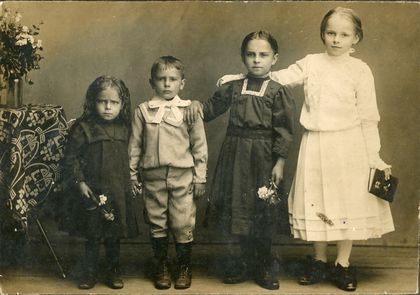 Ta najmniejsza dziewczynka, pierwsza z lewej, to moja Babcia, a pozostałe dzieci to jej rodzeństwo. Zdjęcie zostało zrobione ok.1912 r. , prawdopodobnie w Gródku Jagiellońskim (obecnie na Ukrainie). Bardzo mnie to zdjęcie wzrusza.
Ostatnio te stare fotki zostały zeskanowane, zrobiłam odbitki, i mogłam sobie to zdjęcie oprawić.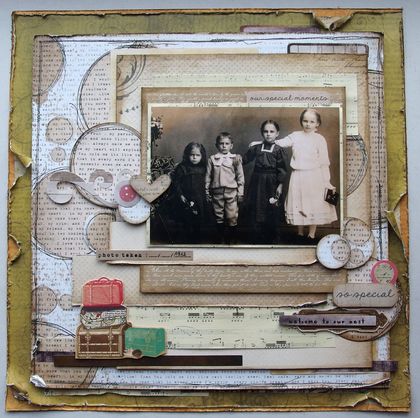 Większa wersja TUTAJ.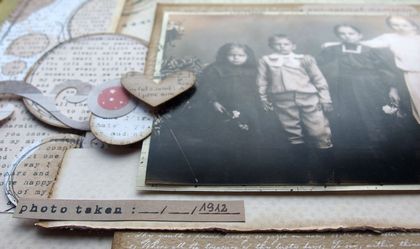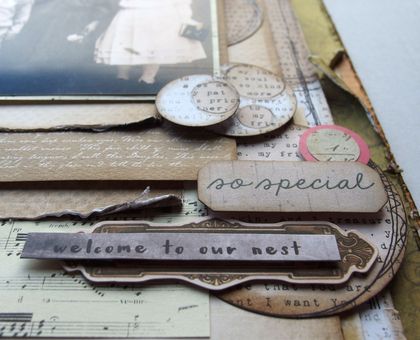 A LO jest bardzo warstwowe, bo postanowiłam podjąć wyzwanie, które rzuciła mi Kamila na ScrapElektrowni – zrobić scrapa, który ma co najmniej 10 warstw, w tym co najmniej 5 jest 3d. No to zrobiłam, mam nadzieję, że poniżej widać te warstwy 🙂