Strasznie długa przerwa na blogu! Strasznie! Ale bo po pierwsze – przenoszę pracownię (już właściwie przeniosłam!), a po drugie – trochę we wnętrznościach bloga było grzebane i jeszcze nie jest do końca ok, więc mam opory, żeby coś pisać, bo nie działa tak jak trzeba. No zobaczymy, czy uda się wstawić zdjęcia… Bo w tym właśnie międzyczasie, kiedy na blogu nic się nie działo, ja byłam m.in. we Wrocławiu na 17 Dolnośląskich Warsztatach Craftowych i zrobiłam z tej okazji mnóstwo scrapów. No i chciałabym je pokazać. Zacznę od dwóch, które powstały dla UHK Gallery z ich przepięknej najnowszej kolekcji "Lighthouse".
Pierwszy skrap jest żeglarski i dość prosty, a zdjęcie mnie bardzo rozczula, bo to moja Zuzieńka, która steruje jachtem. Chyba geny po dziadku się odezwały.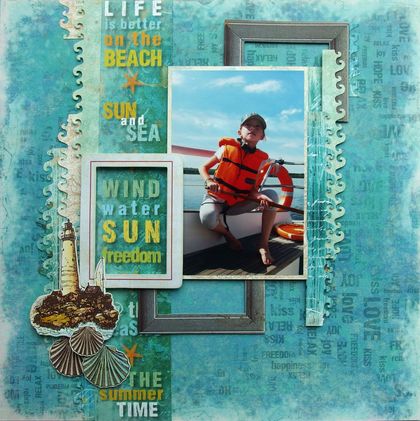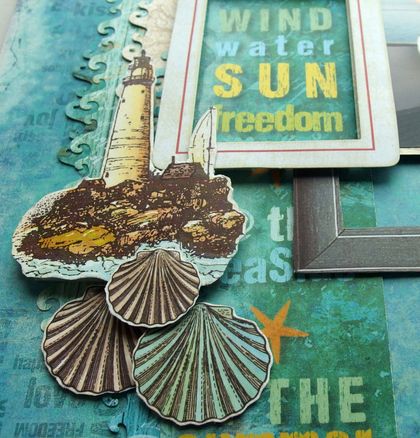 No to próba testu, czy zdjęcia dobrze wygladają, i może się uda znowu ruszyć 🙂 No i planuję kiedyś pokazać nową pracownię, bo wprawdzie jest znacznie mniejsza, ale za to jaka śliczna!