Kartki zrobione i wysłane, a w grudniu, tradycyjnie, powstaje albumik z przygotowań do Świąt – i trochę też z normalnego życia pomiędzy. Tradycyjnie na początku polecam mój artykuł o tym, czym jest grudniownik i czy warto się za to zabierać. Artykuł wisi na blogu sklepu ZieloneKoty.pl.
Polecam też cykl grudniownikowych inspiracji, który w tym roku mamy na blogu UHK Gallery. Dziewczyny pokazują tam bardzo różne albumiki, można dopasować grudniownik do własnych potrzeb, a przy okazji po prostu obejrzeć ładne prace.
Mój tegoroczny albumik jest mały, 15×15 cm. Bazę do niego przygotowałam wcześniej, wstępnie nawet ozdobiłam, (pokazywałam ją wcześniej TUTAJ) więc teraz naprawdę nie mam do roboty nic, poza zrobieniem zdjęcia, wydrukowaniem i wklejeniem w odpowiednim miejscu. Przyznam, że to bardzo dobra opcja, bo jakoś mam mało czasu i mocy przerobowych na scrapowanie ostatnio.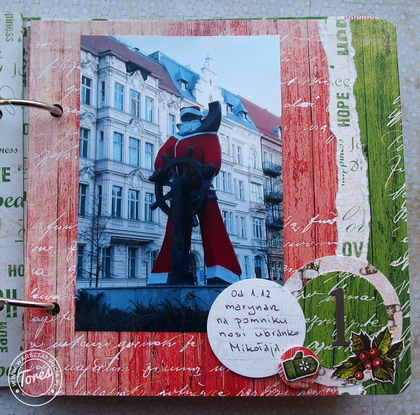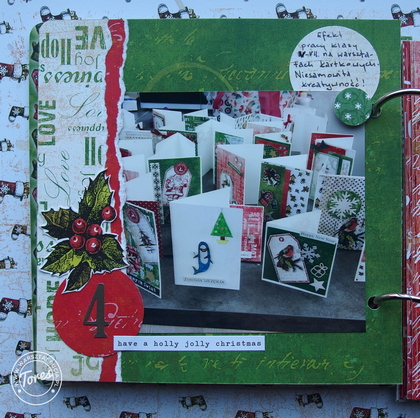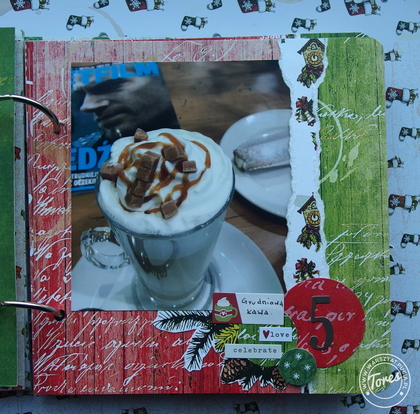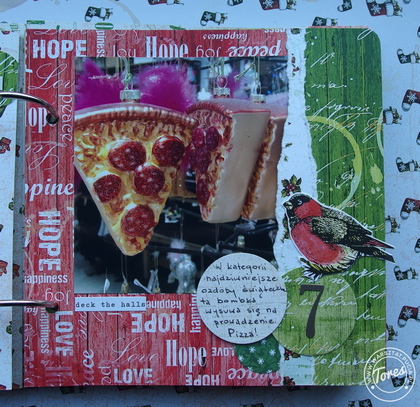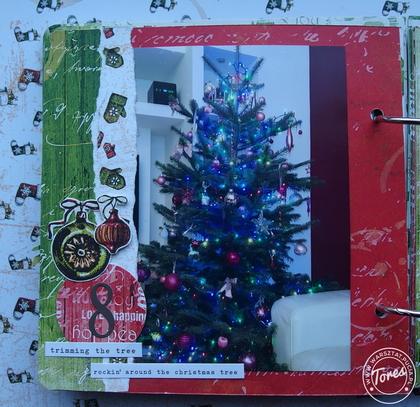 Na razie tyle, zaraz zgrywam kolejne zdjęcia i szykuję następne strony.