Kolejne wyzwanie art journalowe w ArtGrupie ATC ma temat "Obłęd". Początkowo nie miałam żadnych pomysłów, a jak nie mam pomysłów, to szukam w głowie cytatów, cytat to jest coś, o co można się zaczepić. Najpierw wyskoczyło: "Nie wytrzymam, trupy i obłęd, wy chyba obie jesteście pijane!", ale nie do końca pasowało 😉 Więc tak poobracałam sobie w myślach to słowo przez jakiś czas i proszę:
Nudno jest tu bez ciebie. Nudno do obłędu.
Pasuje. Do tematu i do nastroju.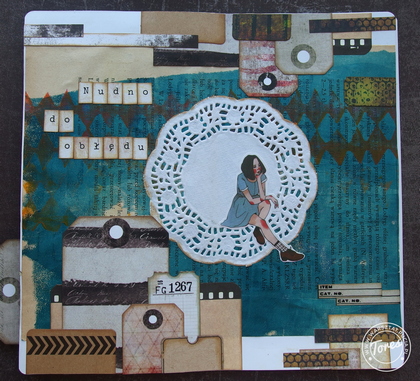 Tak że o.