Trzeci skrapek minimalistyczny.
Ja wiem, że ten pierwszy był najbardziej stylowy i klimatyczny. A następne to takie moje eksperymenty. I wykorzystałam wreszcie zdjęcia, które lubię, a których jakoś nie mogłam inaczej ugryźć. Dzisiaj skrapek z jedynym zimowym zdjęciem Hani. Całość może mało zróżnicowana, ale spokojna i mnie się to podoba. A na dodatek taki trochę inny, nowy journaling, i nie chodzi mi o charakter pisma.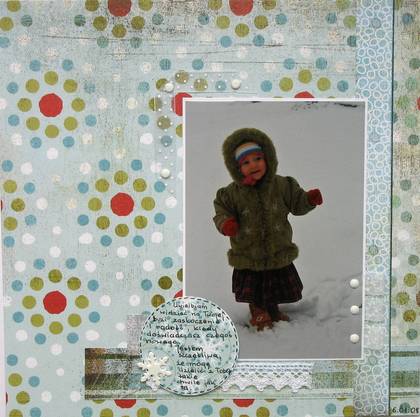 PS. Zmieniłam ustawienia bloga, komentarze powinny się teraz pokazywać od razu (chyba, że zawierają jakieś linki), mam nadzieję, że to działa.