Jak nie wiem, od czego zacząć, to zaczynam od sprzątania. Uporządkowałam sobie zdjęcia oraz skrapy i okazało się, że do skrapów z zeszłego lata przydałaby się okładka. No to zrobiłam.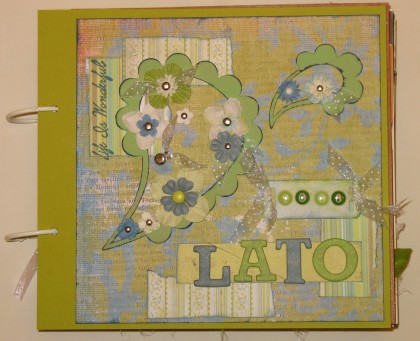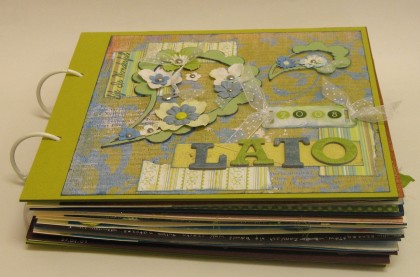 Najbardziej mnie ucieszyło moje dziecko – pokazuję jej cały album i mówię:
– Zobacz, zrobiłam taką okładkę.
A Hania:
– Ooo… genialne…
Skąd ona zna takie słowa? I jeszcze umie ich odpowiednio użyć? 🙂
I tradycyjnie przepraszam za okropne zdjęcia, ale słońca nadal nie ma ani pomysłu, czym je zastąpić. Kolor bazy okładkowej to jest limonka, a cała reszta – zielonkawo-niebieska.