Jak widzę takiego leżącego na brzuchu malucha, który z całych sił stara się utrzymać główkę w górze, to zaraz mi się przypomina tytuł skeczu Grzegorza Halamy "Burzliwe życie żółwia Kleofasa". Bo to taki żółwik jest.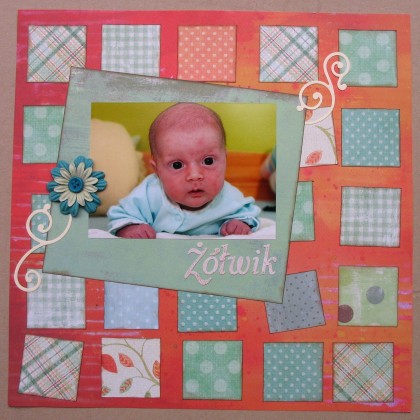 Żółwik jest zrobiony wg kolejnej mapki z bloga Temporelles.
A Zuzia dziś skończyła trzy miesiące.