Najpierw mi się nic nie chciało, potem była sobota i przyszły dziewczyny poskrapować, to i ja poskrapowałam, ale potem mi się dalej nic nie chciało, więc nawet zdjęć nie zrobiłam. Zresztą nie podoba mi się to wszystko, co zrobiłam. I dalej mi się skrapować nie chce. Najwyraźniej nadszedł czas na sprzątanie, sprzątanie mi zawsze dobrze robi. Wobec tego przez jakiś czas zajmę się sprzątaniem, a tutaj pokażę jeszcze te zaległe rzeczy, jak popstrykam.
Na razie takie drobiazgi.
"Glimmer mistowe" ATC na wymianę z Kaylą, temat "Drzewo" – bo się zachwyciłam jej pięknym drzewem, i dostałam podobne. A moje wygląda tak: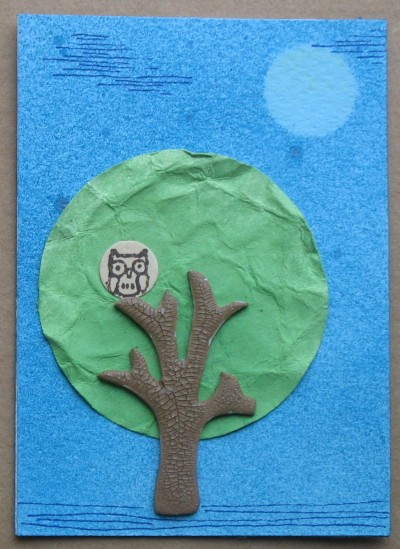 Dwie zawieszki serduszkowe, embossingowane. Trzeciej podobnej, tylko urodzinowej, nie zdążyłam pstryknąć.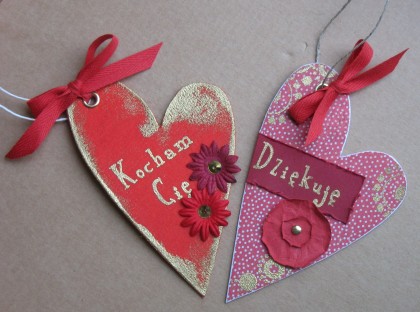 PS. Uhak podesłał takie śliczne zdjęcia trzeciej zawieszki (bo to dla niej była), że muszę dołożyć: