Koniecznie muszę sprawić sobie stempel z takim napisem. Bo lubię tyle rzeczy… a tak, już o tym wspominałam kiedyś 😉 A teraz, za sprawą wymyślonego przez Arte Banale wyzwania na strychowym blogu – nawet niektóre ulubione rzeczy oskrapowałam. To właśnie jest ten warstwowy albumik, który mnie tak wymęczył – chociaż pracowało mi się bardzo przyjemnie i efekt, uważam, jest niezły.
Album składa się z sześciu kart 15×20 cm, baza to beermata ze Skrapińca, oklejona najpierw papierami Life Stories, a na wierzchu rozmaitymi innymi MME. Użyłam też Skrapińcowych mikro-borderków i rub-onsów BG ze sklepiku Na Strychu. Oraz oczywiście zbieraniny rozmaitej.
Okładka: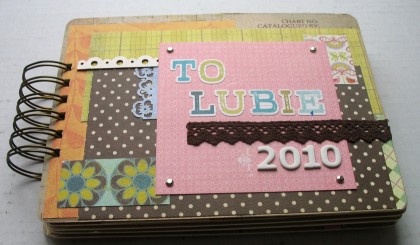 I treść: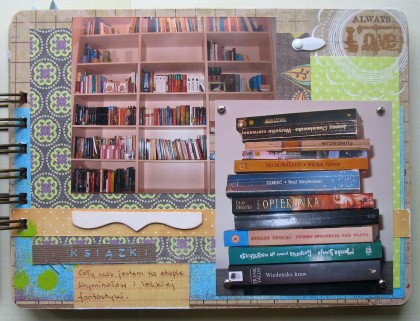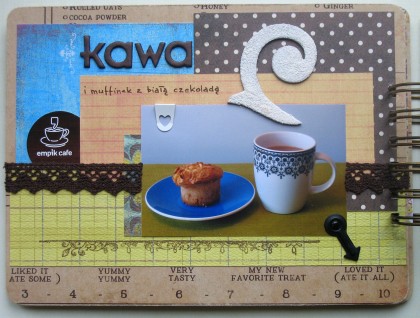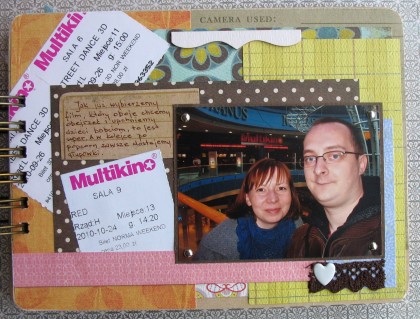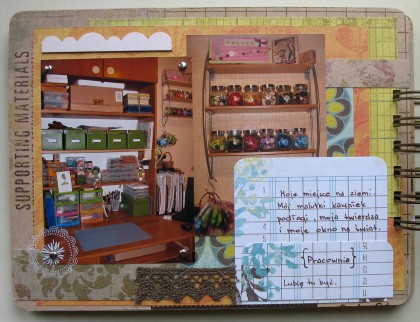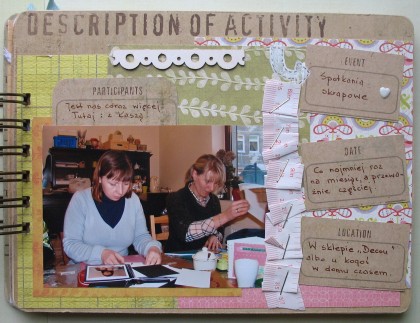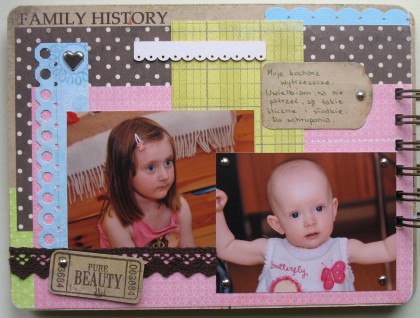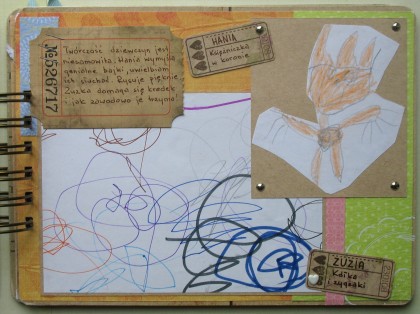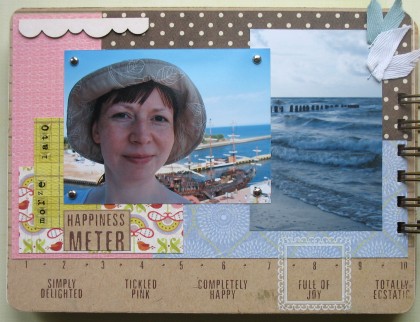 Podsumowanie: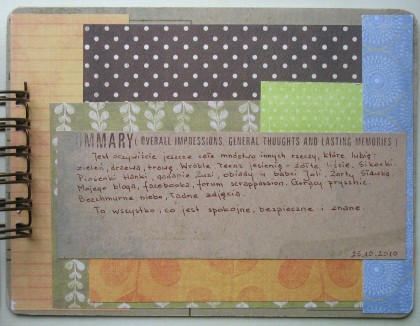 I odwłok: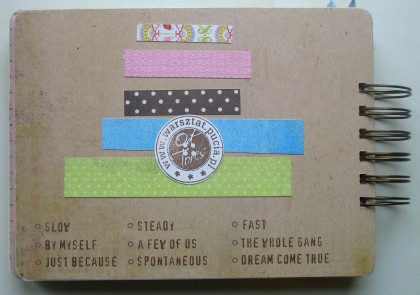 Zajrzyjcie na blogi pozostałych dziewczyn Stryszkowych (do Nimuchy, ArteBanale i Kadabry), bo ich albumy są niesamowite. I weźcie też udział w wyzwaniu – nie trzeba od razu robić albumu, tak sobie myślę, że malutki tag-book albo zestaw ATC to też ciekawa opcja, za jakiś czas muszę te pomysły wykorzystać.