Przyszło lato i dużą część dnia spędzamy na zabawasie (Zuzka sobie skróciła "plac zabaw" do zgrabniejszego "zabawasa" – bardzo udane słowo, moim zdaniem), czasu na skrapowanie znowu mniej, więc jak już znajdę chwilę, to używam wszystkiego, co najbardziej lubię – żeby mieć z tego maksimum przyjemności. I tak sobie śmiecę: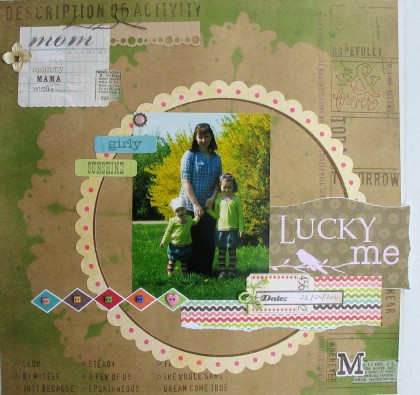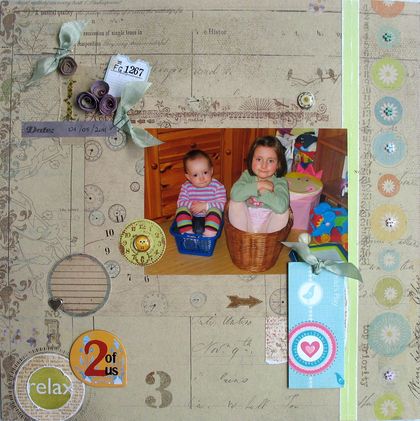 Jak widać moje zapasy Life Stories magicznie się powiększyły dzięki CraftHouse, tam też wpadły mi w oko (i w koszyk, oczywiście) absolutnie obłędne papiery Valise i stemple Daily Junque – uwielbiam je.
Przy tych ostatnich śmieciuchowcach wymyśliłam, dlaczego tak lubię naklejki, stemple i inne dodatki z napisami – one za mnie tworzą journaling. Przypadkowe słowa, zdania, łączą się nagle w znaczące całości, których sama bym nigdy nie wymyśliła – to coś jakby takie kolażowanie chyba?