Z inspiracji Cynkowym obrazkiem, która utkwiła we mnie bardzo, bardzo głęboko, zapuściła korzonki, wypuściła listki i nieśmiało owocuje – na razie tag dla mojej córeczki, dla mojej dobrej, mądrej i ważnej Hani, żeby wierzyła w to, że taka właśnie jest, wyjątkowa; żeby wierzyła bardziej, niż ja w siebie.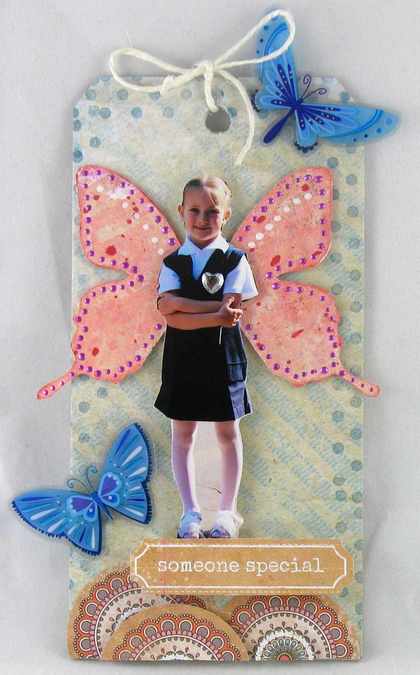 Wiecie, jak bardzo się z niego ucieszyła? Jak było widać, jak do niej dociera, że to o niej jest… "Mamusiu, a powiedz mi jeszcze raz, co tutaj jest napisane?" "To ja to sobie powieszę nad biurkiem."
Inspiracja ma jeszcze zalążki innych owoców, więc być może niedługo coś nowego powstanie.
A tag, ponieważ jest 3D: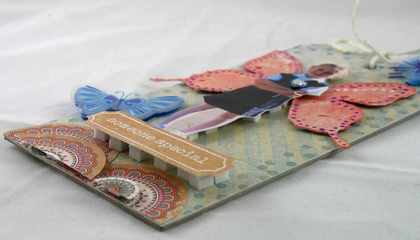 zaprasza też na wyzwanie 3D na blogu Sklepiku Na Strychu.