Fajnie, że są urodziny, co roku jest co skrapować. A nawet dwa razy do roku, jak się ma dwie córki. Szóste urodziny Hani – trochę krzywy tort, ale za to bezowy, mmm…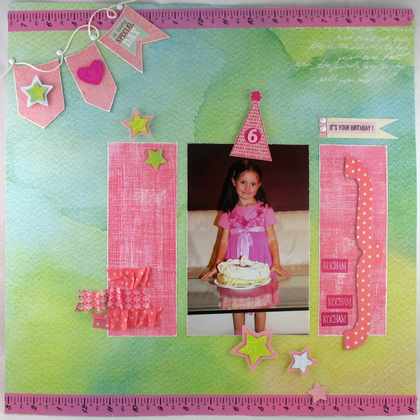 Urodzinowa girlanda: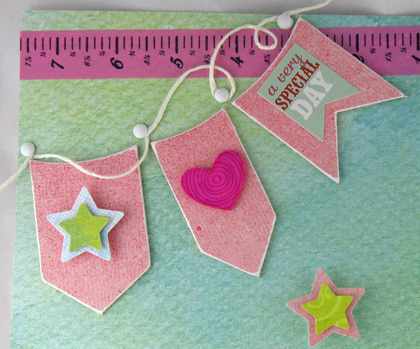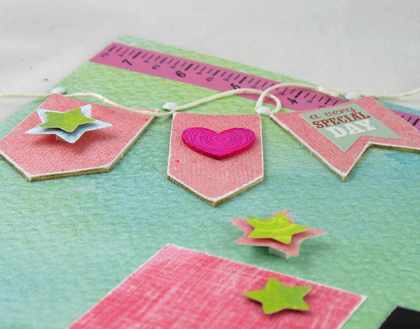 Gwiazdki 3D to moje uzależnienie: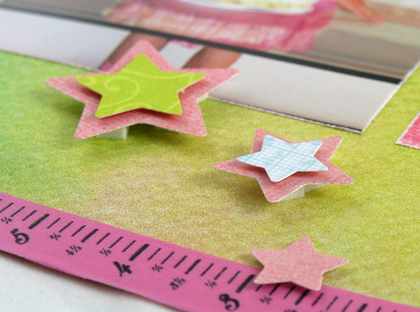 A tekturkę-nawias (ze Stempell&Kartoon) okleiłam tym razem ozdobną taśmą:

Muszę robić więcej zdjęć na codzień, bo jakoś ostatnio zapominam.