Bazę do świątecznego albumu zrobiłam sobie zapobiegliwie jeszcze na początku grudnia, więc po świętach została mi najprzyjemniejsza część – wybrać zdjęcia i wkleić. Okładka to zwykły karton z kartonu: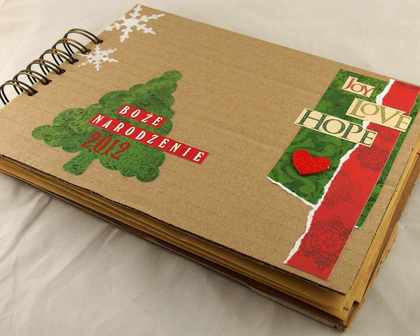 A sama baza to brązowe duże koperty plus przekładki z mniejszych kopert, które zostały mi z zeszłorocznego albumiku: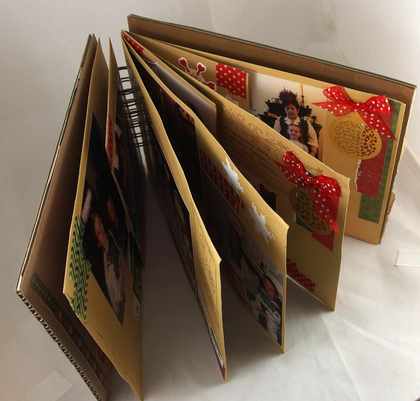 Albumik nie jest wyłącznie świąteczny, parę wcześniejszych dni też się załapało, np. pieczenie pierniczków: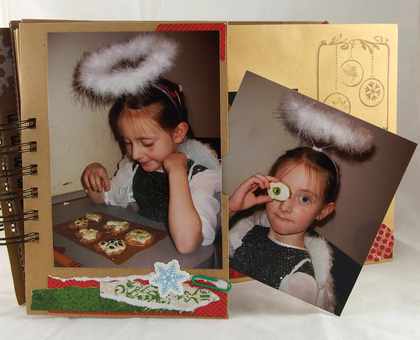 (Zdjęcie z pierniczkiem-okiem jest schowane w przekładce.)
I urodziny kuzyna Antosia: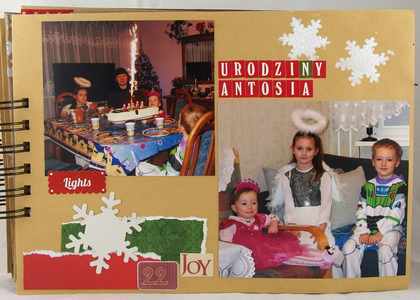 Potem była już Wigilia i święta u dziadków w Policach: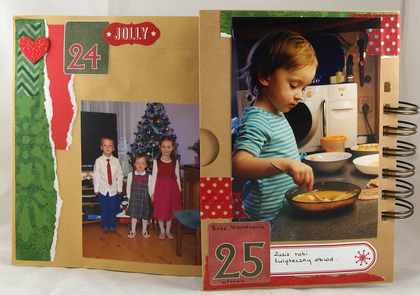 A drugi dzień świąt u dziadków w Szczecinie, w bardzo dużym gronie: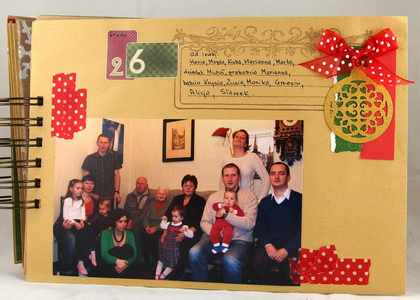 I z pełnym zestawem kuzynek: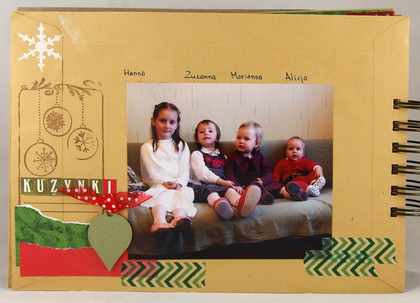 Prawda, że są słodkie? 🙂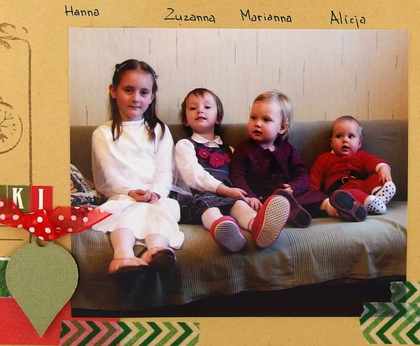 A ozdoby w albumiku są takie różne: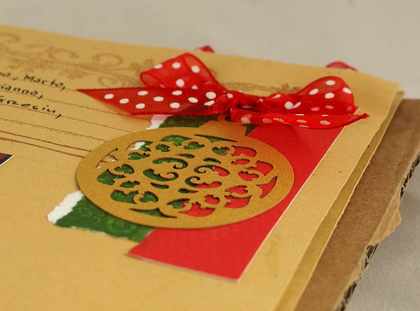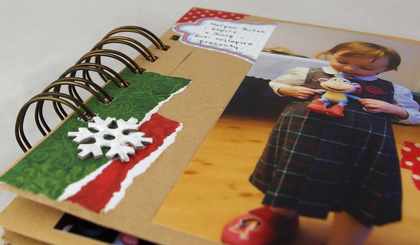 Sympatycznie się wyklejało.