Było czarne tło, to teraz coś jaśniejszego dla odmiany, zwłaszcza, że żółty to ulubiony kolor Zuzi: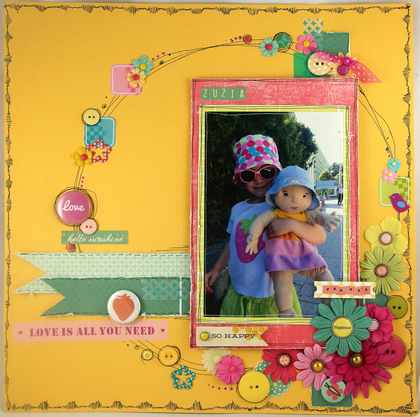 Układ całości wg wyzwania z mapką Papierowego Piątku Trzynastego (bardzo lubię kompozycję na okręgu!), a kolorystyka wg wyzwania Color Hills. Dużo kwiatków: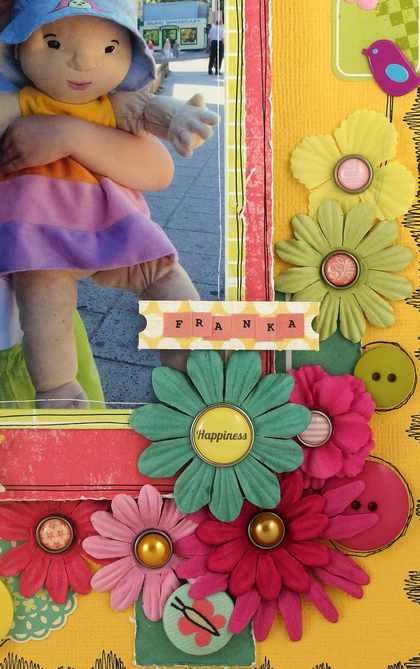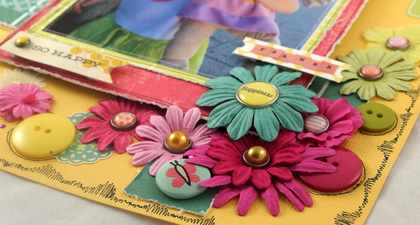 Kółko narysowane żelopisem, a na nim rozmaite różności: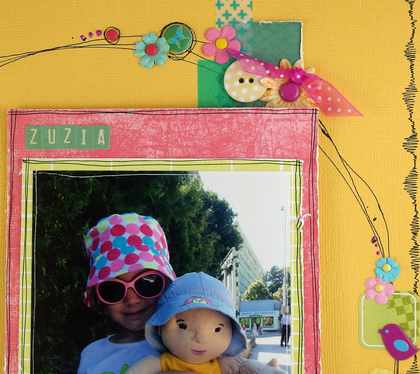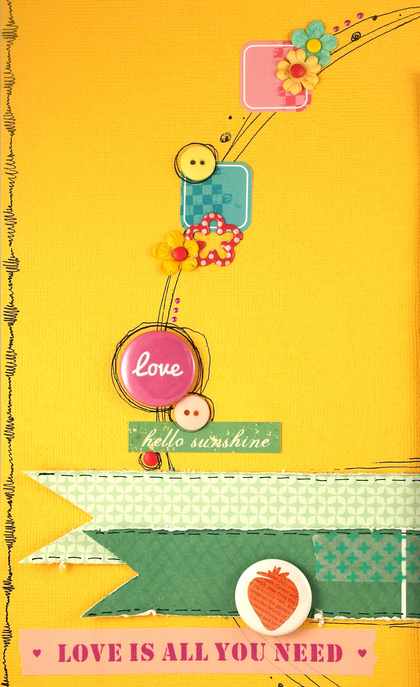 Wstążeczki, buttony i naklejki: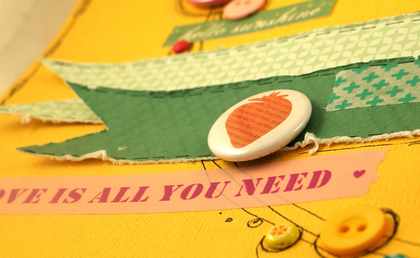 Big photo HERE.