W UHK Gallery dostępny jest limitowany, bardzo klimatyczny zestaw pod nazwą "Ze schowka" (zaprojektowany przez Michelle) – idealny do jesiennych i vintagowych prac, z prawdziwymi starymi drukami, świetnymi do robienia warstw – jakże bym mogła nie skorzystać!
Zdjęcie z jesiennego spaceru na przecudnym ciepłym brązie: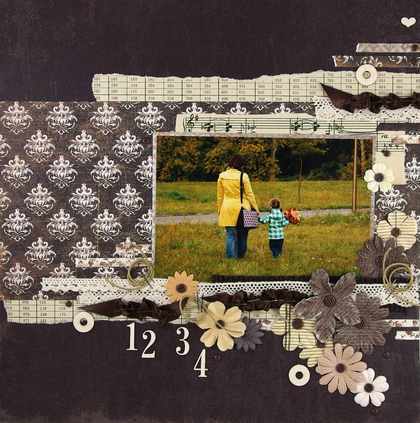 Koronki, pomarszczona wstążka, kilka tekturek: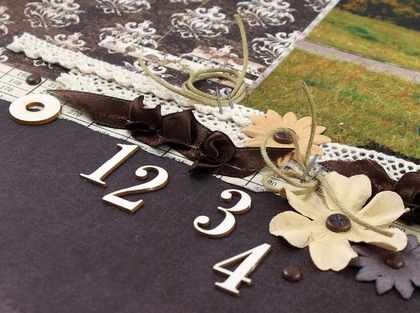 I pasujące kolorystycznie kwiatki: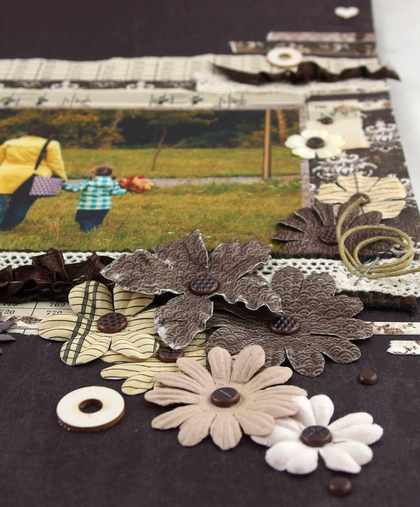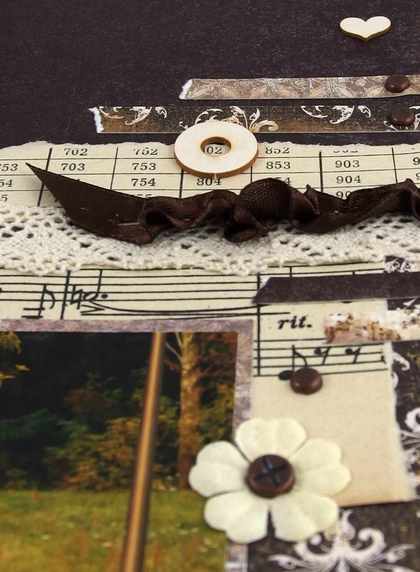 A TUTAJ większa wersja całości.
Został mi kawałek papieru, to zrobiłam jeszcze ATC, na wyzwanie ArtGrupy "Lubię szyć". Ja akurat nie lubię i nie umiem, więc ATC jest dość grubymi nićmi szyte… ale za to na miarę 😉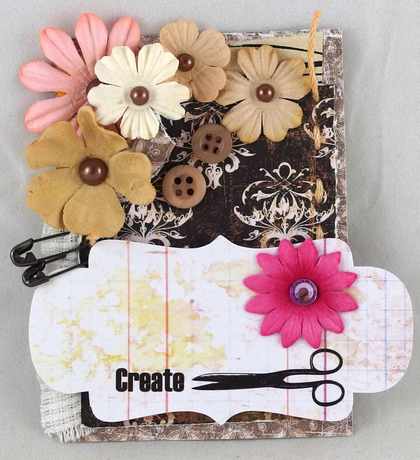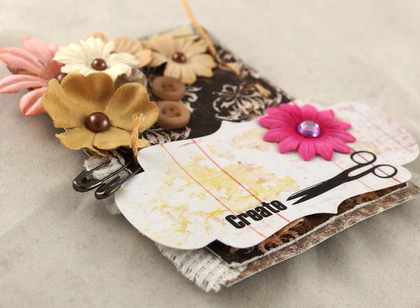 Z "szyciowych" rzeczy mamy tu nożyczki, guziki, agrafki i przeszycia dookoła, skrawek materiału widać z boku.