Zainspirowana wideo-tutorialem Sylwii Gryczuk (na youtube –> KLIK) też zrobiłam sobie żurnalową stronę z akrylowo-gelatosowym tłem i z tekturką na wierzchu.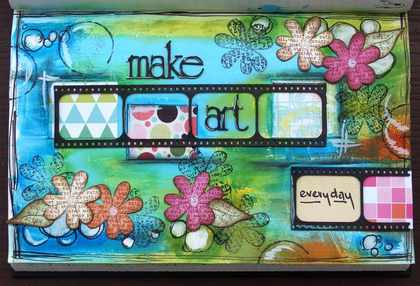 Naprawdę świetnie się pracuje z tymi gelatosami, genialnie się rozcierają i łączą, zwłaszcza na podkładzie z gesso.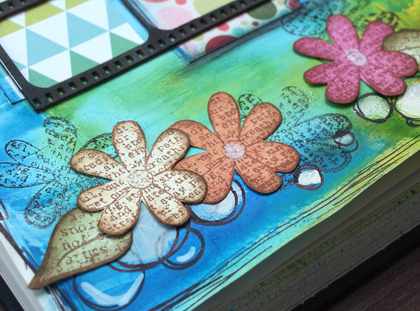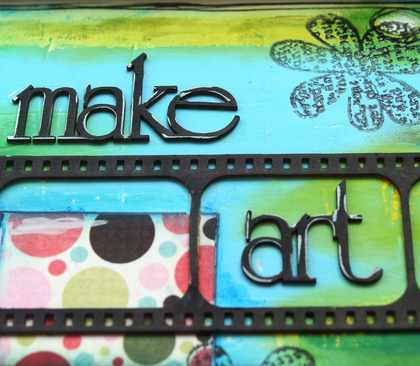 I większa fotka TUTAJ.
I used flower stamp in this work – once on the background and as a flowers on the top of page, so I'm linking to SimonSaysStamp Monday Challenge.
Pracę zgłaszam również na wiosenne wyzwanie z bloga scrapek.pl – z wymaganych elementów wybrałam tekturkę, kwiatek i stempel 🙂