Po prostu nie mogę przestać mazać, uzależniłam się totalnie, uwielbiam efekty, jakie można uzyskać kredkami Gelatos – chociaż na pewno jeszcze wszystkich nie wypróbowałam. Na razie tworzę kolejne obrazki na gelatosowych tłach.
Obrazek 10×15 na beermacie, tło to głównie farby akrylowe + gelatosy.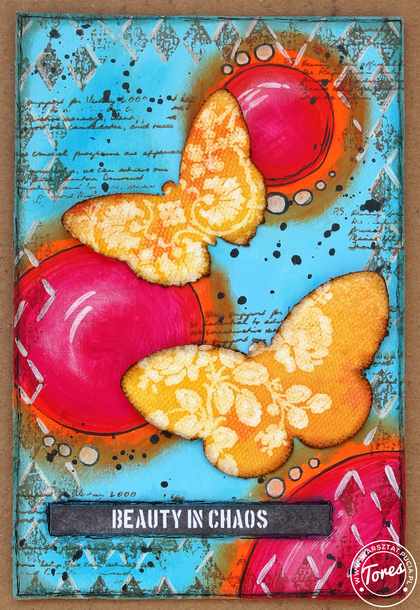 Większa wersja TUTAJ.
I mniejsza forma, ATC również na beermacie, tło to gelatos + tusz biały i brązowy (stemple).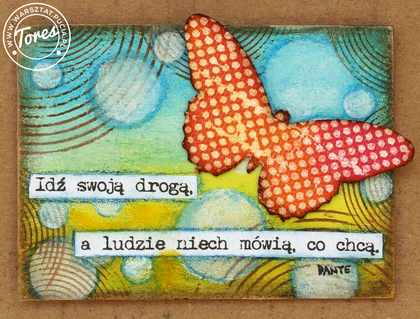 I oba motylowe obrazki zgłaszam na motylowe wyzwanie w CRAFTfun.