Czyli kolejne dwa tematy z Journal52 – które robię elegancko po kolei, chociaż nie wszystkie prace pokazuję tu na blogu. Miałam małe opóźnienie i nadrabiałam, w ciągu dwóch dni powstały trzy żurnalowe strony, z czego dwie dość proste, więc od nich zacznę.
Tydzień 15. – karty. / Week 15: Cards
Trochę nie wiedziałam, jak do tego podejść, ale zaczęłam od zrobienia tła, a reszta sama przyszła 😉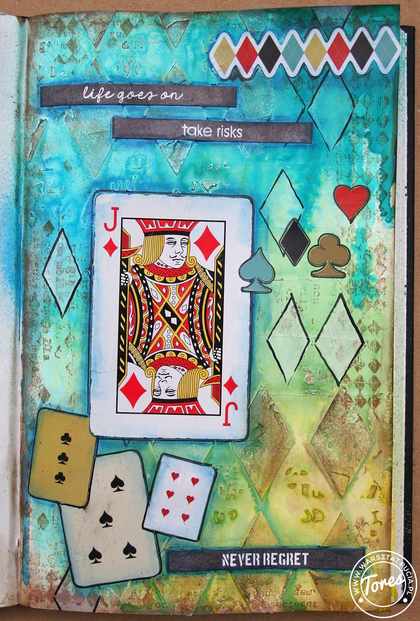 Tydzień 16. – Szalony kolaż. / Week 16: Collage Crazy
Mój niezbyt szalony, chociaż miałam plan zaszaleć ze skrzydłami – ale w trakcie wyszło inaczej.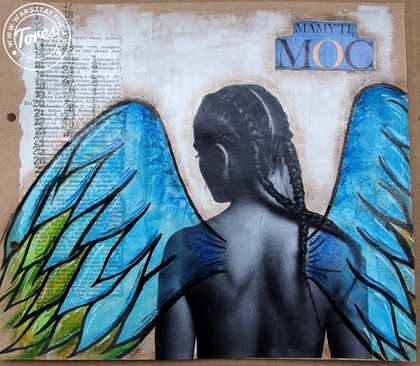 Text: We have got the power.
PS. Jedyne moje zdjęcie z Pyrkonu: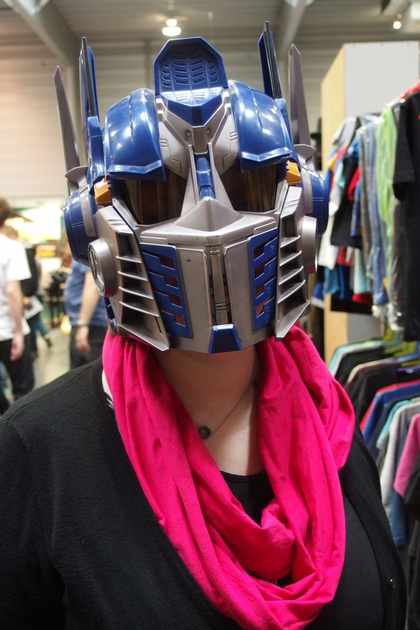 Ogólnie było ciekawie, dzieci zachwycone, a ja przeczytałam dwie ksiażki oraz napatrzyłam się na super cosplaye i mam silne postanowienie za rok też się przebrać za coś fajnego.