Jeśli ja jestem w stanie zrobić mniej więcej eleganckie kartki, to tylko dlatego, że papiery "Celebration" z UHK Gallery są takie, że po prostu samo się robi. Przepiękne znaczy. I eleganckie.
Papiery UHK Gallery, tekturki z Wycinanki.
Po pierwsze prosta karteczka na narodziny maluszka:
Większa fotka TUTAJ.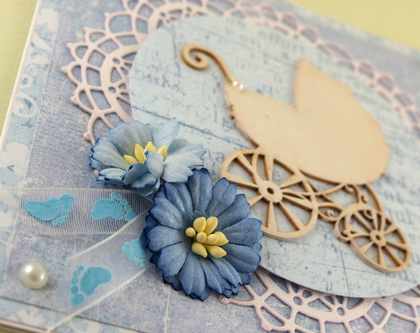 Druga kartka ślubna – a ponieważ Cynka wymyśliła już wszystkie najpiękniejsze kartki, to pozwoliłam sobie zliftować jedną z jej cudownych prac, przepiękną kartkę kaskadową: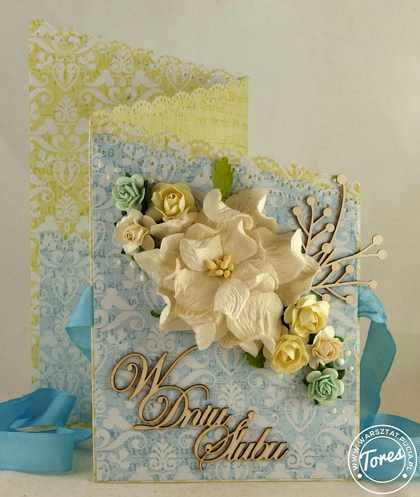 Większa wersja TUTAJ.
Widać, że mi się kwiatki kończą, muszę zapytać Cynkę, skąd bierze swoje 😉