Nadrabiam zadania z Kawy i Nożyczek, miałam jakąś blokadę, ale w końcu się wzięłam do roboty.
Temat o własnych pasjach z użyciem calineczek, czyli tych takich malutkich form. Pasje nie pasje, u mnie porządek musi być…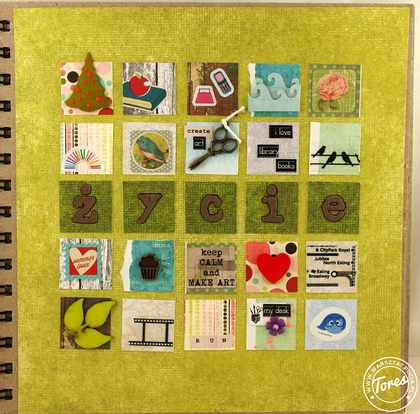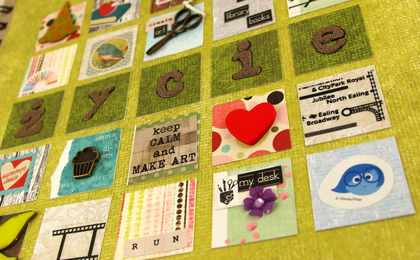 Większa fotka TUTAJ (i bardzo upraszam panie Kawowo Nożyczkowe, żeby na bloga Kawowo Nożyczkowego brały większą fotkę, bo na małej nic nie widać!).
Oraz przy okazji anonsuję, że wróciłam do zabawy sprzed dwóch lat – w calineczkowy kalendarz. I taki mam plan, żeby sobie calineczkować jakoś na dłużej. Na razie kilka dni października wygląda tak: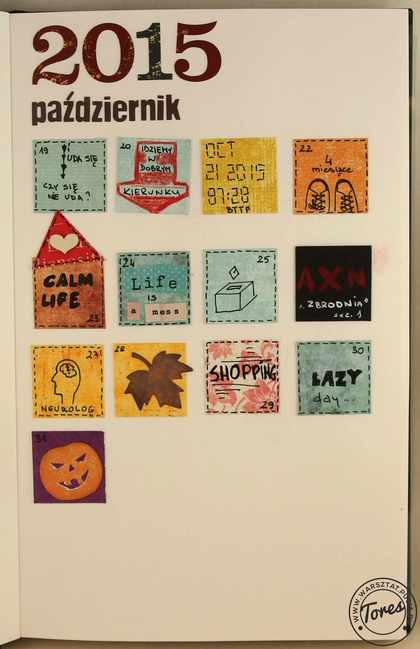 A bieżący temat to sekrety i tajemnice zapisane i schowane do koperty ozdobionej mail-artem. W zasadzie to chciałam powiedzieć, że ja nie mam sekretów. Mam tylko parę rzeczy, o których po prostu nie mam komu powiedzieć.
I większa fotka na Kawę i Nożyczki – TUTAJ. Dziękuję 🙂