Maszyna do zdjęć w Rossmannie to cudowny wynalazek! Zdjęcia od ręki! Wprawdzie błyszczące, ale jak coś pilnego, to mi akurat wygodniej do Rossmanna niż do Media Markt. W każdym razie mam cztery kolejne dni grudniownika.
14 grudnia
Tradycyjne świąteczne spotkanie w UHK Gallery – mamy tylko jedno zdjęcie, widać, jakie jesteśmy piękne, prawda? 😉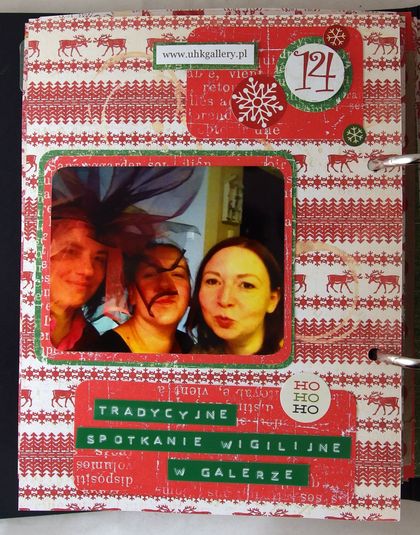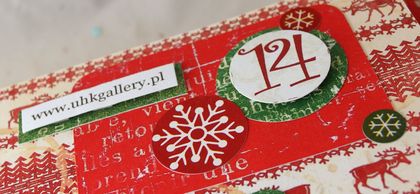 15 grudnia
Wypisywanie i wysyłanie kartek świątecznych. Zrobiłam (jak na swoje możliwości) mnóstwo, wysłałam kilka.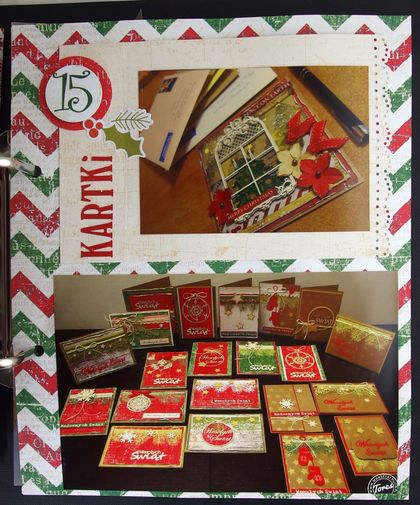 16 grudnia
Wpis bez zdjęcia, za to z journalingiem – tekst jest ukryty pod klapką z choinką.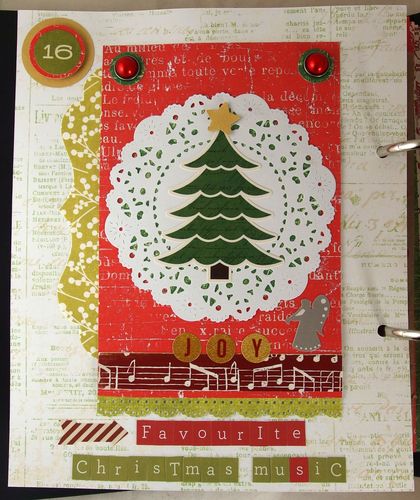 17 grudnia
Znowu bez fotki i znowu z tekstem, tym razem parę słów o prezentach.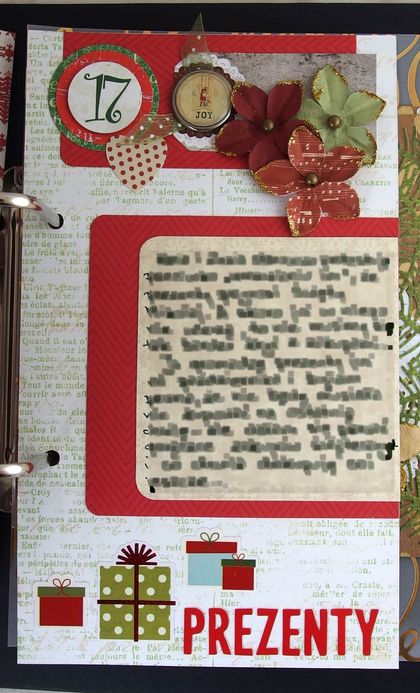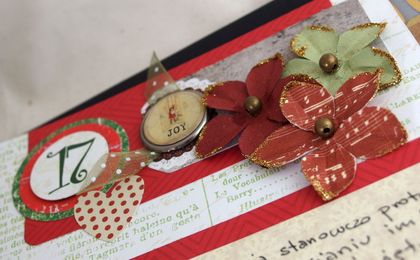 Tym razem zwracam uwagę na zaokrąglone rogi niektórych zdjęć i papierów – idealne narzędzie do zaokrąglania to zaokrąglacz We'r'Memory, dostępny w sklepiku Na Strychu – a na wyzwanie Na Strychu zgłaszam moje kolejne strony: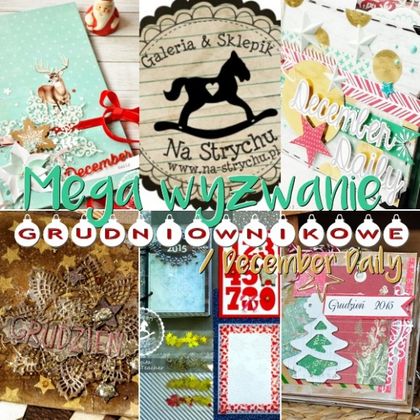 Oraz oczywiście do ArtGrupy ATC.