Czyli komu święta, temu święta, a ja mam Gwiezdne Wojny 😉 Jeśli ktoś już widział "Ostatniego Jedi" w kinie i ma mieszane uczucia, to serdecznie polecam iść drugi raz, za drugim razem jest lepiej. A z tej radosnej okazji, że dostaliśmy tonę nowego materiału do przerobienia na gify i memy wykonałam taki mały fanarcik – strona w art journalu, trochę kolaż (przy okazji zapraszam do zabawy w kolaże na grupie ScrapElektrownia), z moim ukochanym paniczem Kylo (zdjęcie z TFA, bo z aktualnego odcinka jeszcze fabryka nie dostarczyła odpowiednich naklejek i obrazków). Tło to farba akrylowa + gelatosy + trochę pochlapane mgiełkami.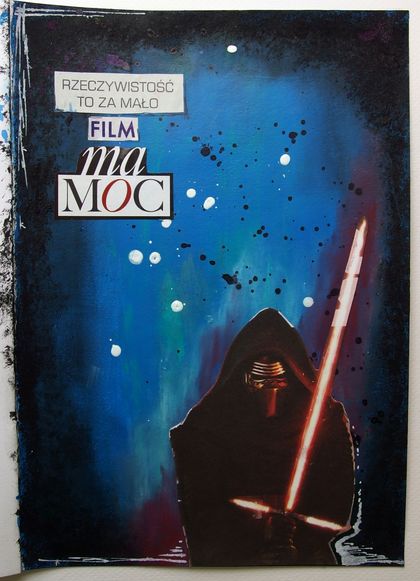 Skoro już jesteśmy przy fanartach, to nawet zasypana gwiezdnowojennym stuffem nie zapominam o Lokim, bo absolutnie "Thor: Ragnarok" to mój film numer jeden w 2017 r. Kocham go i zrobiłam taka kartkę w nawiązaniu: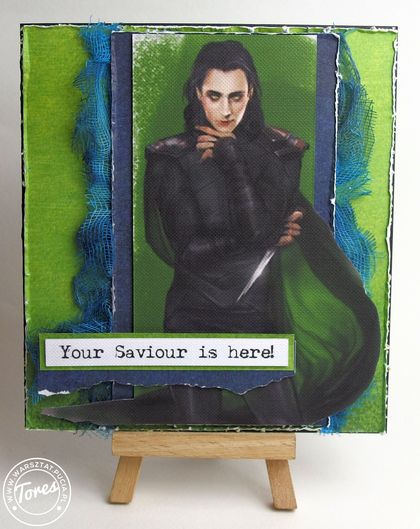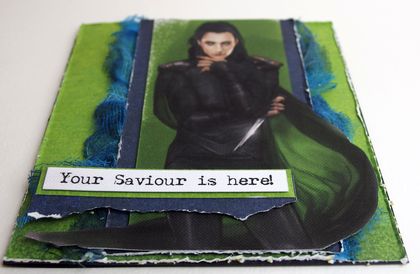 Autorka grafiki: http://infras.tumblr.com/
Do kompletu mogę jeszcze pokazać, że upiekłam gwiezdnowojenne pierniczki: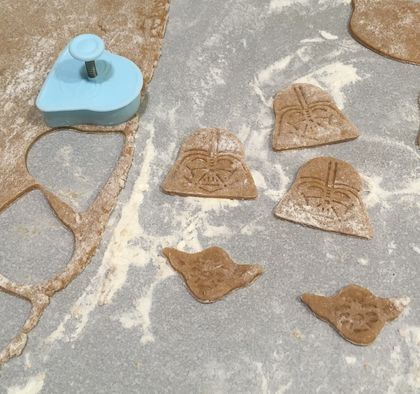 I tak mi mija grudzień. A co tam u Was?