Znalazłam tę odbitkę i zdziwiłam się, że to ja jestem na niej. Tak jakby to było zdjęcie z jakiegoś innego zupełnie życia, nie mojego. Tamten moment, tamta ja – przysypane kurzem niepamięci.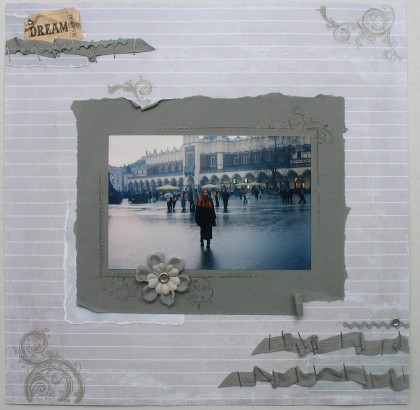 Jakby ktoś chciał się bliżej przyjrzeć, jakie cudne buty miałam w 1997r., to TUTAJ jest bardzo duża fotka.
A skrap oczywiście zainspirowany monochromatycznym wyzwaniem z ArtPiaskownicy.