Żeby nie wyjść na osobę, która posługuje się terminami, których nie rozumie, napiszę wyraźnie, że ostatnio nie zajmowałam sie scrapbookingiem tylko cardmakingiem (to tak w nawiązaniu do pewnej bardzo burzliwej i długotrwałej (doszło chyba do 1500 komentarzy?) dyskusji facebookowej – chociaż tak naprawdę to już po piętnastu komentarzach straciła ona jakikolwiek związek z głównym tematem, no ale nie o tym nie o tym…). W każdym razie zrobiłam trochę kartek i teraz je pokażę z podtytułami i trochę po angielsku.
1. Daring Cardmakers
Few days ago I found very old post on my blog, with a link to the challenge blog for cardmakers. I have checked and, surprisingly, that blog is still working! So I made card for current challenge: Old but not forgotten. It's fit perfectly to my return to Daring Cardmakers, isn't it? But that's not the end old things – in my card I used really old papers (Basic Grey) and eyelets! Eyelets were really hot scrapbooking stuff few years ago, but now I don't use it at all, they are simply forgotten (and old too, I have bought all my eleyets ages ago).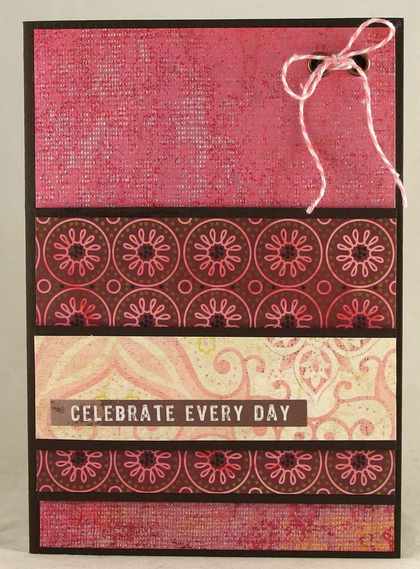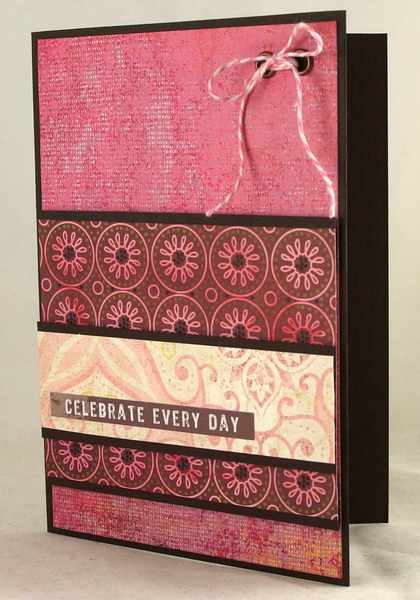 2. Mojo Monday
Nice card sketch and theme "Tall&Skinny". Not for me, but card – why not.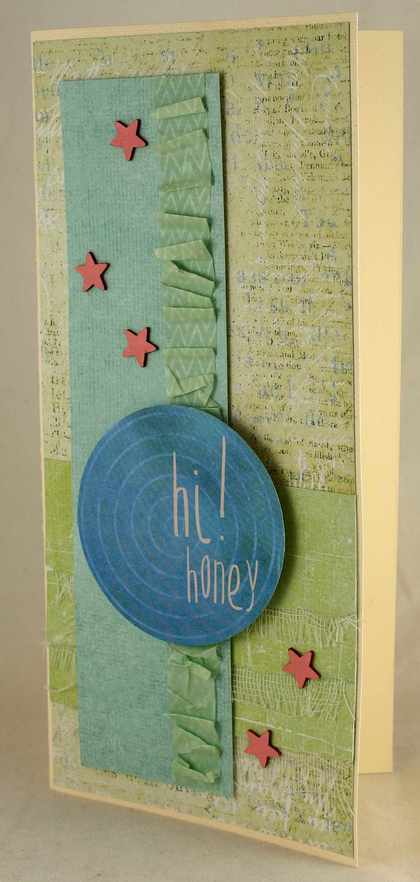 3. Inspirujący CraftFUN
Bardzo inspirująca mapka (warstwy!), więc zrobiłam dwie własne wersje, zieloną: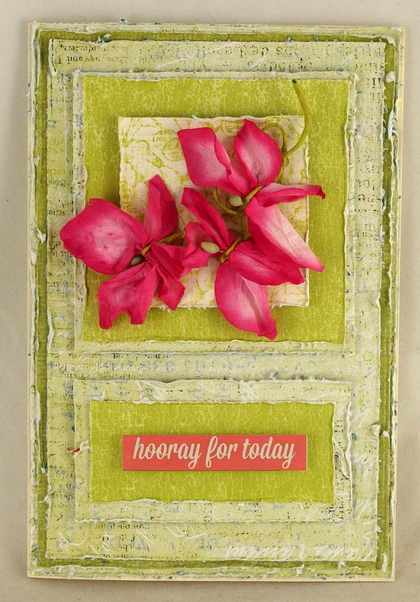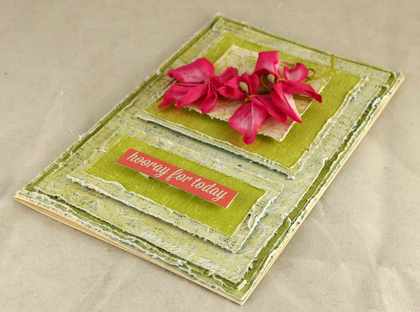 I różową: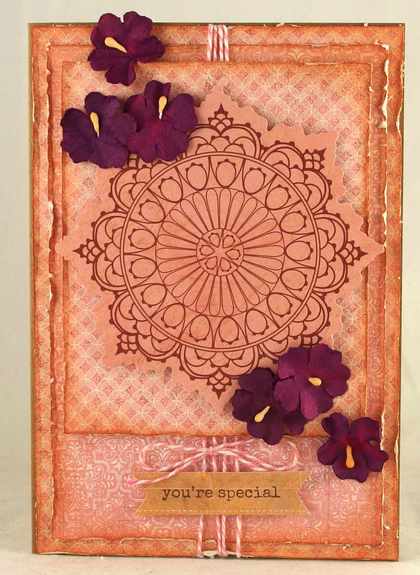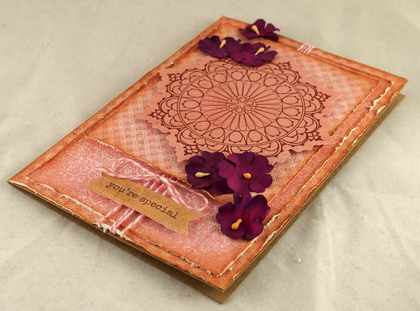 4. Kwiat Dolnośląski
Zliftowałam śliczną karteczkę Zuzy – naprawdę uwielbiam te chorągiewki.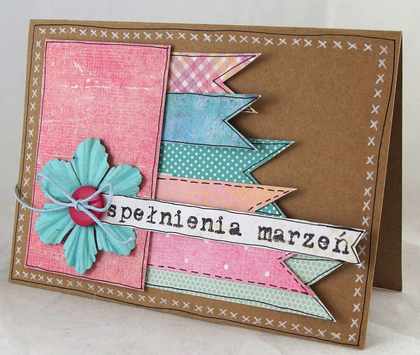 No jak na mnie to prawie hurtowa produkcja, doprawdy.