Razem z ekipą UHK Gallery podsumowujemy luty (TUTAJ), jakoś tak kręcąco się wyszło w tym miesiącu, nie tylko u mnie: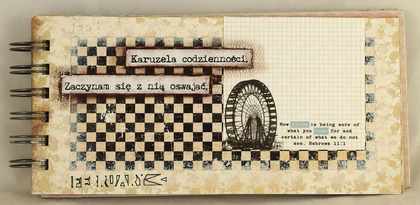 A na Scrapujących Polkach w marcu wyzwanie od Brunetki – art journalowa strona na temat "Małe przyjemności". Moje małe guilty pleasure to popkulturalne żarty i nawiązania, co też uwieczniłam: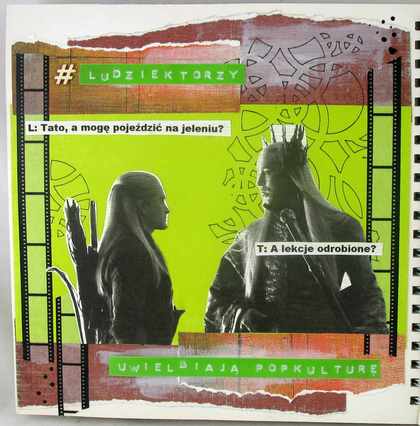 Większa wersja TUTAJ, a obrazek z podpisem pochodzi z fanpage Informacje Oczywiste (takie źródełko małych popkulturalnych przyjemności, a trochę większe źródełko – Zwierz Popkulturalny, który udziela się na blogu i na fanpage).
I jeszcze kolejna literka z art wizytownika: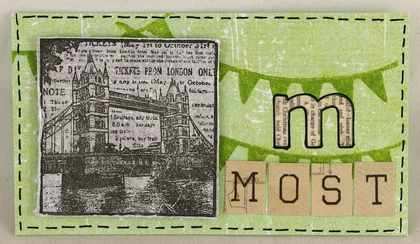 Jak myślicie, czy to już wiosna, czy jakieś żarty?