Wrzesień, pomijając paskudną pogodę, był taki sobie, średni, bywały gorsze wrześnie.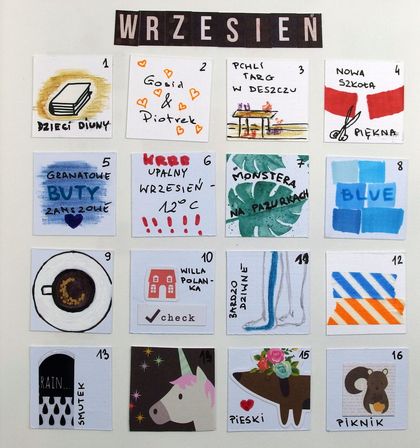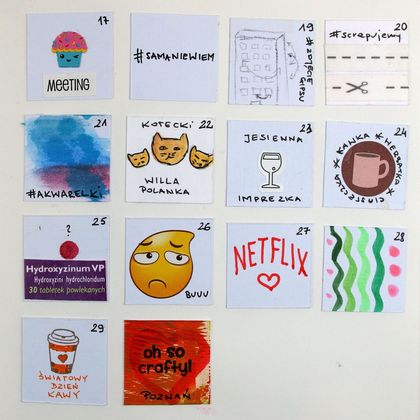 Była kawa i jednorożce, ale też deszcz, łzy i zgrzytanie zębami: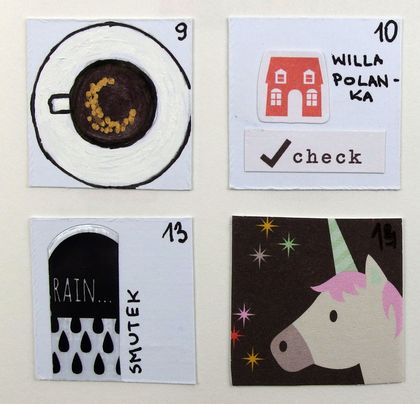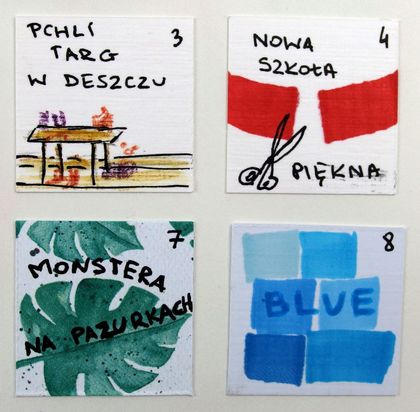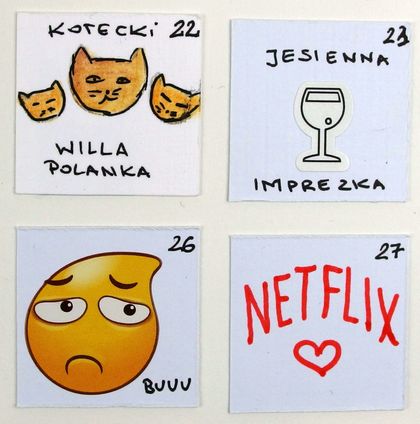 Więcej calineczek jak zwykle na blogu UHK Gallery.
A co do kartek, to proszę Państwa, jest taka akcja, żeby dać piątaka… yyy, znaczy wróć, żeby kartki robić wspólnie! Bo w sobotę, 7.10, jest Międzynarodowy Dzień Robienia Kartek i Michelle o tym przypomniała, i tak nas natchnęło, że zrobiłyśmy kartkowe wydarzenie na facebooku. I już są kartkowe wyzwania, a w sobotę będzie jeszcze więcej, również zabawy z nagrodami, i warto zajrzeć, pokartkować albo chociaż pogadać. My z Miszelką to tak naprawdę niekartkowe jesteśmy, ale taka okazja do imprezy, to zrobiłyśmy 🙂 Zapraszamy!